Way back in time, before glossy magazines were overshadowed by the web, fancy watch advertisements often showed their hands pointing to a particular time: 10:10.
Why 10:10 you ask?
Researchers recently sought to answer that question.
Since the 1950s, analog watch advertisements commonly showed times set at 10:10, while a search in galleries showed that in earlier decades, such as the 1920s and 1930s, 8:20 had been the default setting. Both times had the aesthetic advantage of being symmetrical and not overshadowing logos. So why the switch?
Researchers at Frontiers in Psychology aimed to understand the reason for this. Why would advertisers choose 10:10 in particular? Does that time elicit a stronger emotional response? Would it compel more customers to buy? Looking at the hands of the watch, they hypothesized 10:10 resembled a smiling face somewhat more than 8:20, which seems to offer a frown. They dove in and pulled past studies to support this theory.
Here's what they found.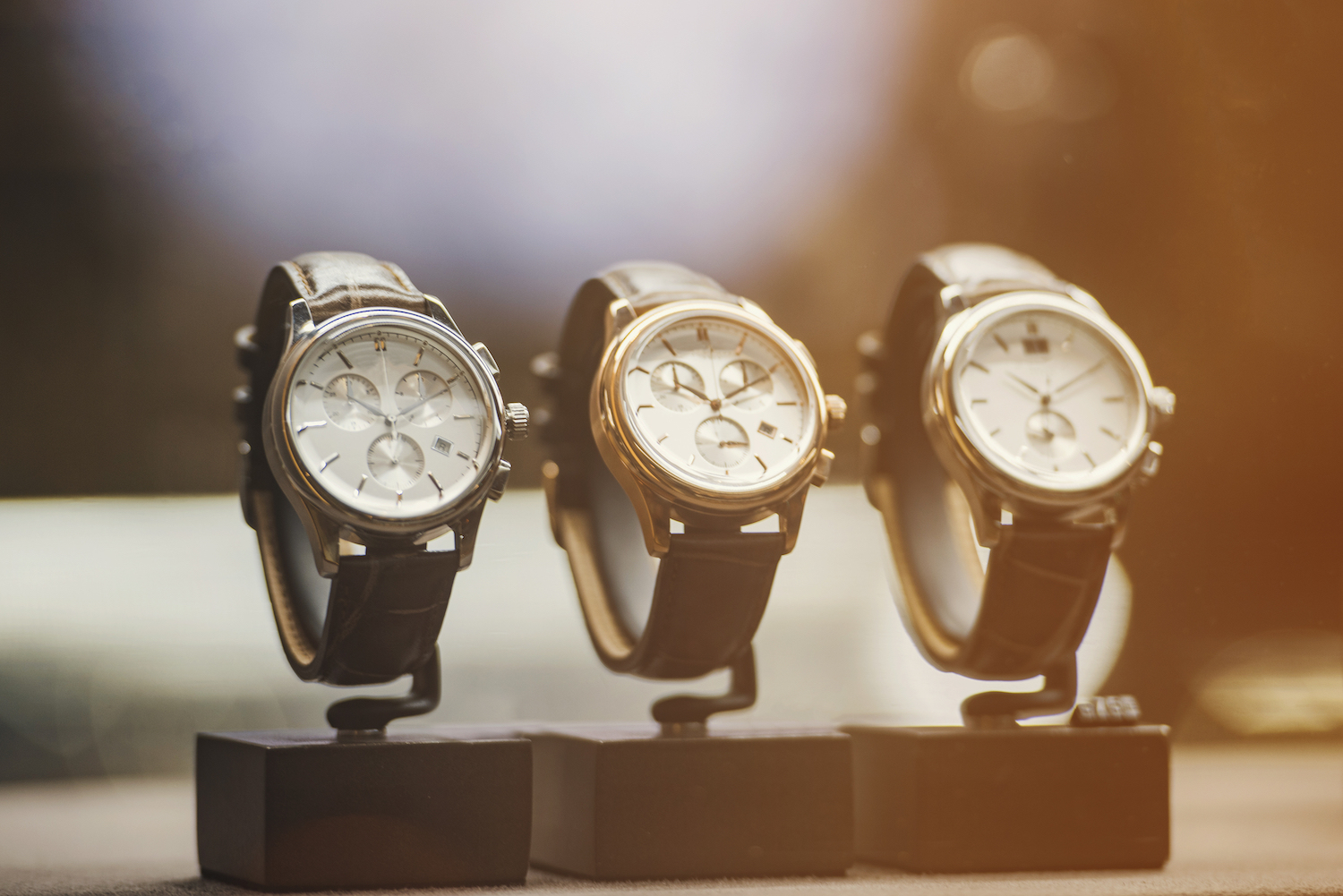 Recent brain imaging research suggests that stimuli can alter people's behavior via nonconscious processes, they wrote in their report. Further research also yielded that some aspects of face processing can occur without conscious awareness (i.e.: subconsciously), and that people are capable of discriminating faces in comparison to other objects. Faces also tend to activate emotional processes, which increases the storing of presented information. Newborn babies, it was demonstrated, prefer stimuli that contain the basic configuration of a face.
Meanwhile, studying differences in genders has revealed that women are superior to men in recognizing facial expressions of emotion, and they do so more quickly than men.
In the context of marketing, the use of faces could modulate the emotions of potential customers and thus be profitable, the researchers posited. Research has shown that stimulus is experienced more positively if a smiling face was shown before. Thus, such "affective priming" could possibly enhance sales.
The Experiments
To test their hypothesis, they set up two experiments, in which 46 participants (20 men and 26 women) were shown three sets of pictures of 20 watches: one set showing 10:10, a second set of 20 showing 8:20, and a third set of 20 watches showing 11:30, for a total of 60 watches which were presented at random.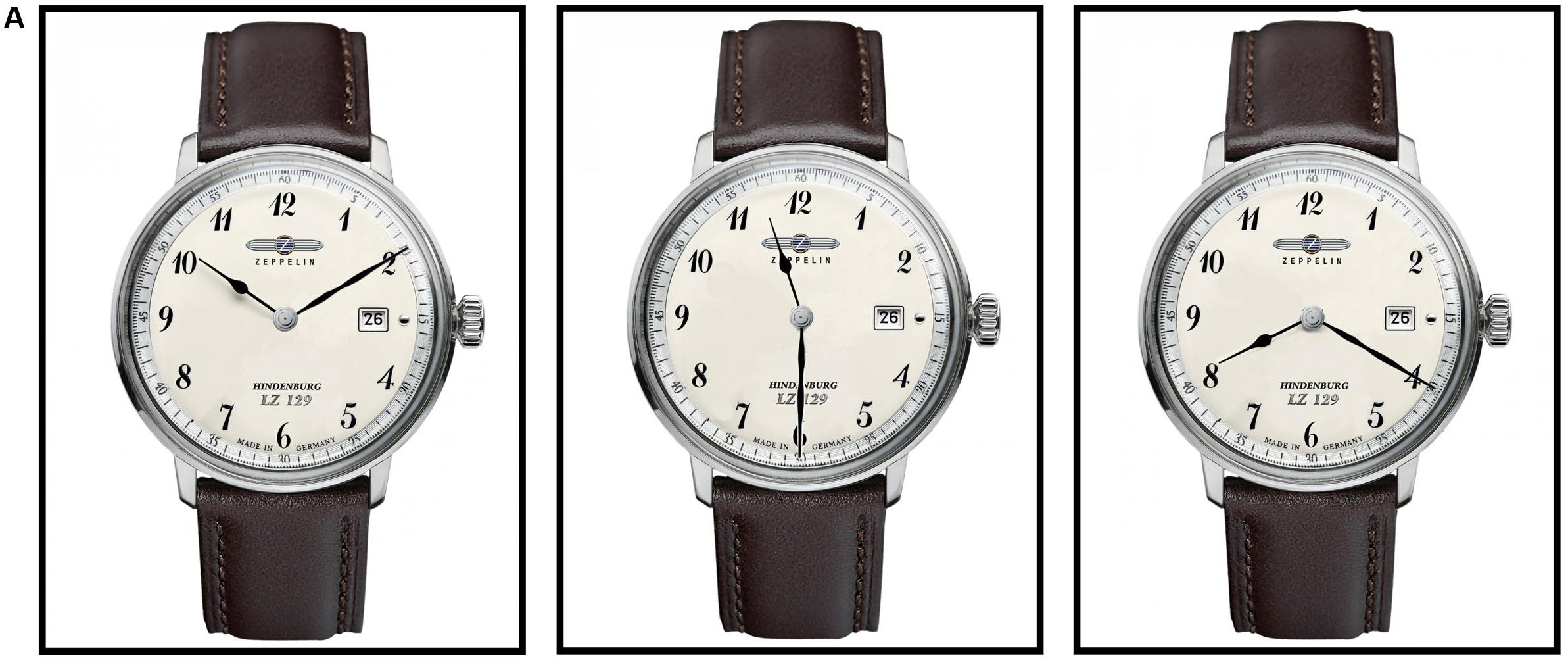 The first experiment aimed to measure the emotional response to the three different time settings. Subjects were told that they would see different watches and they were to rate the degree of pleasure they experienced seeing each watch. They were then asked to rate their intention to buy such a watch.
The second experiment directly tested the hypothesis that watches set at 10:10 resemble a smiling face, whereas watches at 8:20 resemble a sad face. Subjects were shown in randomized order one of the watches showing one of the three times settings next to a pictogram of a smiling or sad face. They were asked to rate the resemblance between them on a scale of 1 (not resembling at all) to 10 (strongly resembling).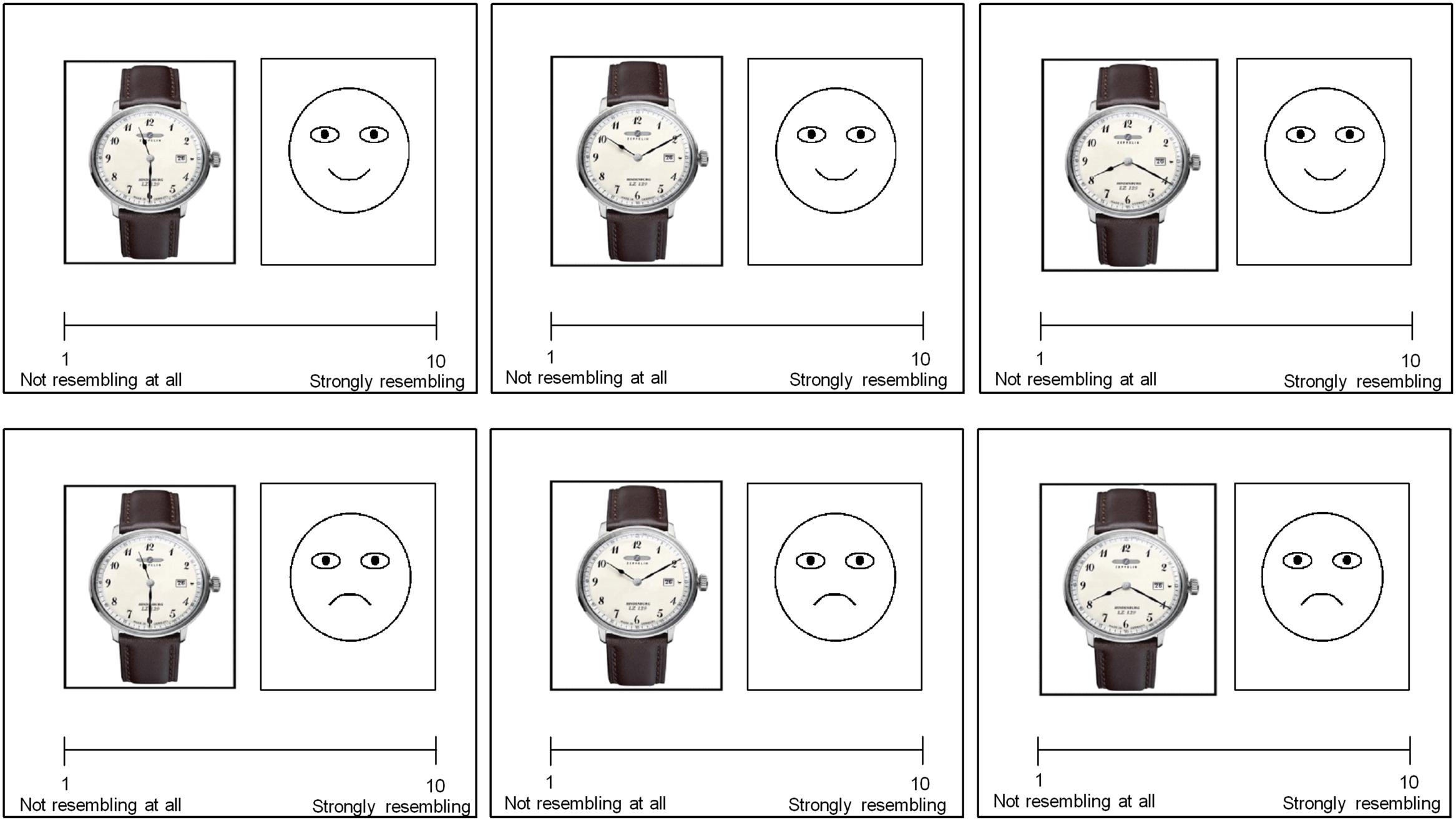 The Results
The results of the experiments revealed the following:
In the first experiment, the participants consistently showed that watches set at 10:10 can cause significantly higher levels of pleasure in the participants than watches set at 11:30 and 8:20. Meanwhile, no significant difference in that measurement was found between watches set at 11:30 and 8:20.
Interestingly, the results correlated with women's superior ability to recognize emotion. They showed significantly higher ratings of pleasure for watches set at 10:10 than men.
Moreover, watches set at 10:10 resulted in a significantly higher intention to buy than those set at 11:30 or 8:20, although none of the subjects scored their intention to buy highly for any of the three sets.
In the second experiment, watches set at 10:10 were perceived as significantly resembling a smiling face much more than watches set at 11:30 or at 8:20. And the results showed that watches set at 8:20 are perceived as significantly resembling a sad face much more than watches set at 11:30. Indeed, 8:20's frowning face resemblance was slightly stronger than 10:10's likeness to a smiling face.
The experiments point to a possibility: Marketing firms might be setting watches to 10:10 in their glossy magazine ads to please customers to the point of purchasing a new Rolex or Tag Heuer.
Share your stories with us at emg.inspired@epochtimes.com, and continue to get your daily dose of inspiration by signing up for the Inspired newsletter at TheEpochTimes.com/newsletter