Hong Kong photographer Celia Cheng took a trip to Iceland and Greenland to experience a new spark of life. Appreciating the photos of landscapes taken around the world by Cheng, many people think of her as a landscape photographer. She prefers to describe herself as a photographer who shoots "life."
"Life can include landscapes, people, and animals. When taking photos of Antarctic penguins or the Great Migration in East Africa, these are the feelings of vitality. Later, I want to take more humane photos." During her visit to Iceland and Greenland, she photographed Icelandic birds (puffins) and Icelandic horses, both of which brought out a feeling of interest and vitality in her.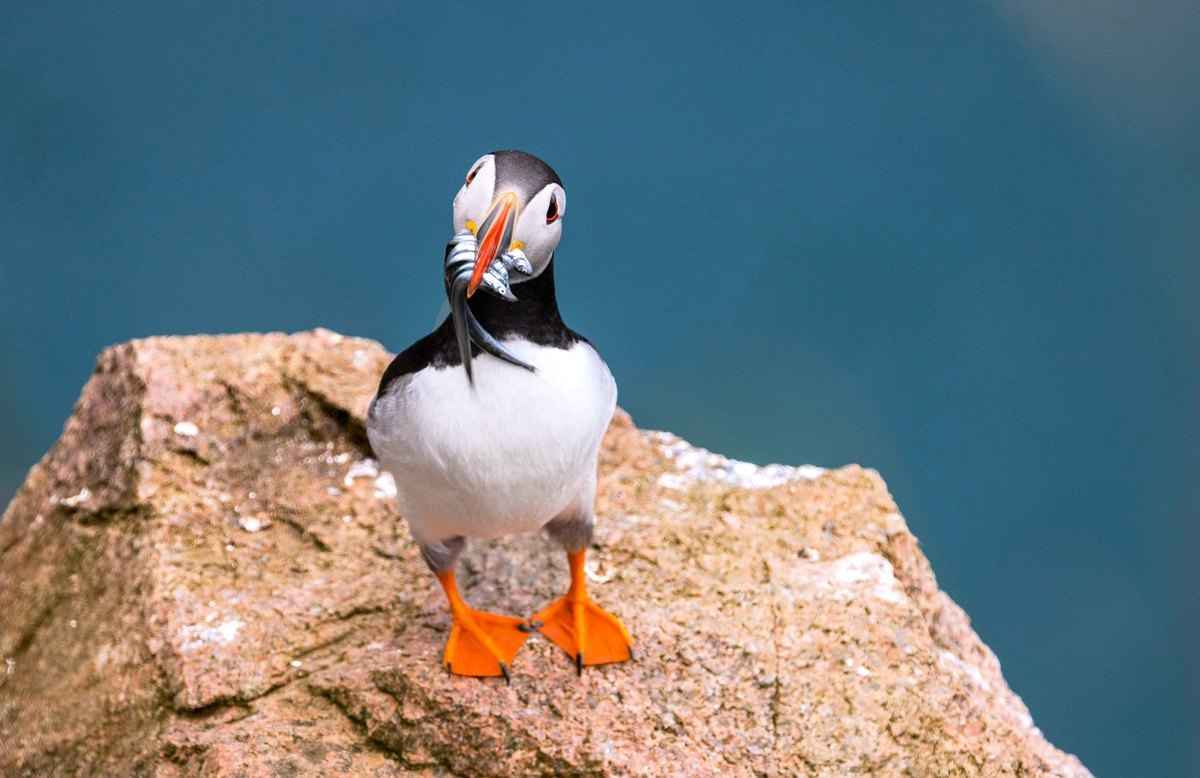 Photographing Lots of Scenes with Vitality
While photographing puffin, she explained the situation: "I climbed a cliff in Iceland, waited patiently on the edge of the cliff, watched for puffin to appear, and when one arrived, I had to hold my breath and press the shutter quickly. When the wind was strong, I needed to stand firm or kneel to keep my body stable."
Holding a nearly 2kg camera, together with a 500mm telephoto lens, Celia searched for puffin, and from time to time, she had to pay attention to the environment around her and capture other scenes while taking care of her own safety.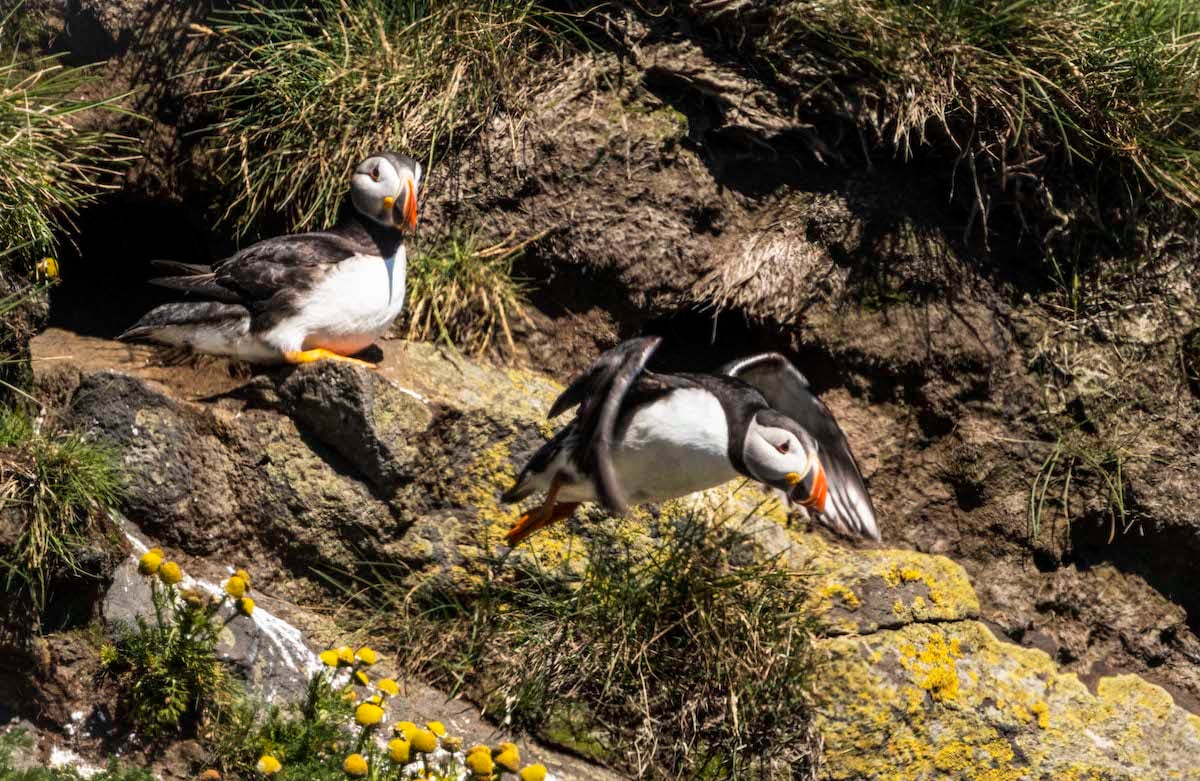 "A puffin had caught a few small sardines in its mouth; it landed on the rock and looked around before consuming its catch. I wondered if he is looking for a girlfriend to share his food with?" Celia seized the opportunity to press the shutter to capture the interesting moment. Seeing two other puffins on the cliff, she captured the moment one puffin took to the air; she continued to shoot and was reluctant to leave.
Although the weather was very cold, and it was a bit risky at the edge of a cliff, the shooting experience was extremely pleasing. It was worth the effort and danger as she didn't want to miss seeing the colourful, cute faces of the little birds.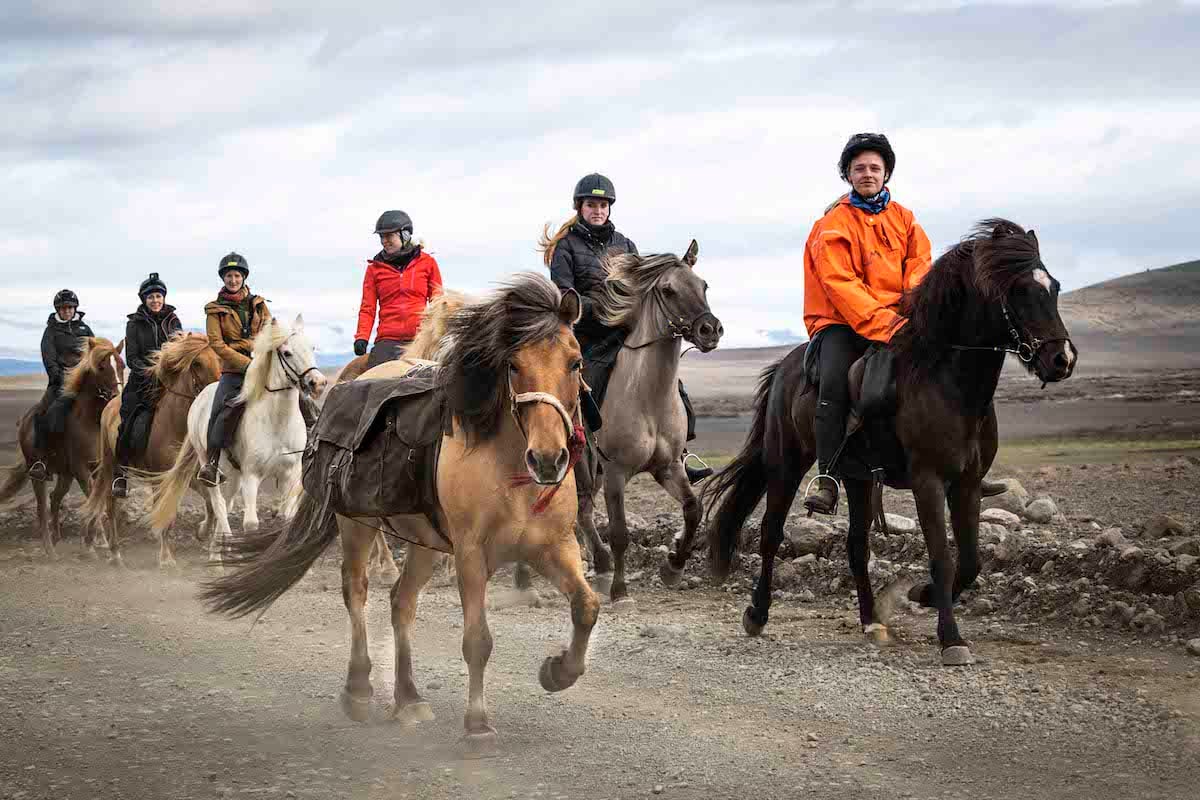 Another interesting experience was seeing Icelandic horses. They are a breed that arrived with the Viking settlers to the island over 1,000 years ago; they are small, almost poney size but have adapted to the harsh weather on the island. Icelandic horses are one of the purest breeds without genetic additions from other horses. Icelandic law does not allow the importing of horses, and if an Icelandic horse leaves the island, it will not be allowed to return.
She joined a group of Icelandic horses to cross the highlands; she not only photographed the vitality of the horses running but also captured the warm affection of two horses snuggling up to each other.
"I think photographers need to be alert every moment to capture the beauty. Horses not only have a majestic side but also show affection, which is worth recording."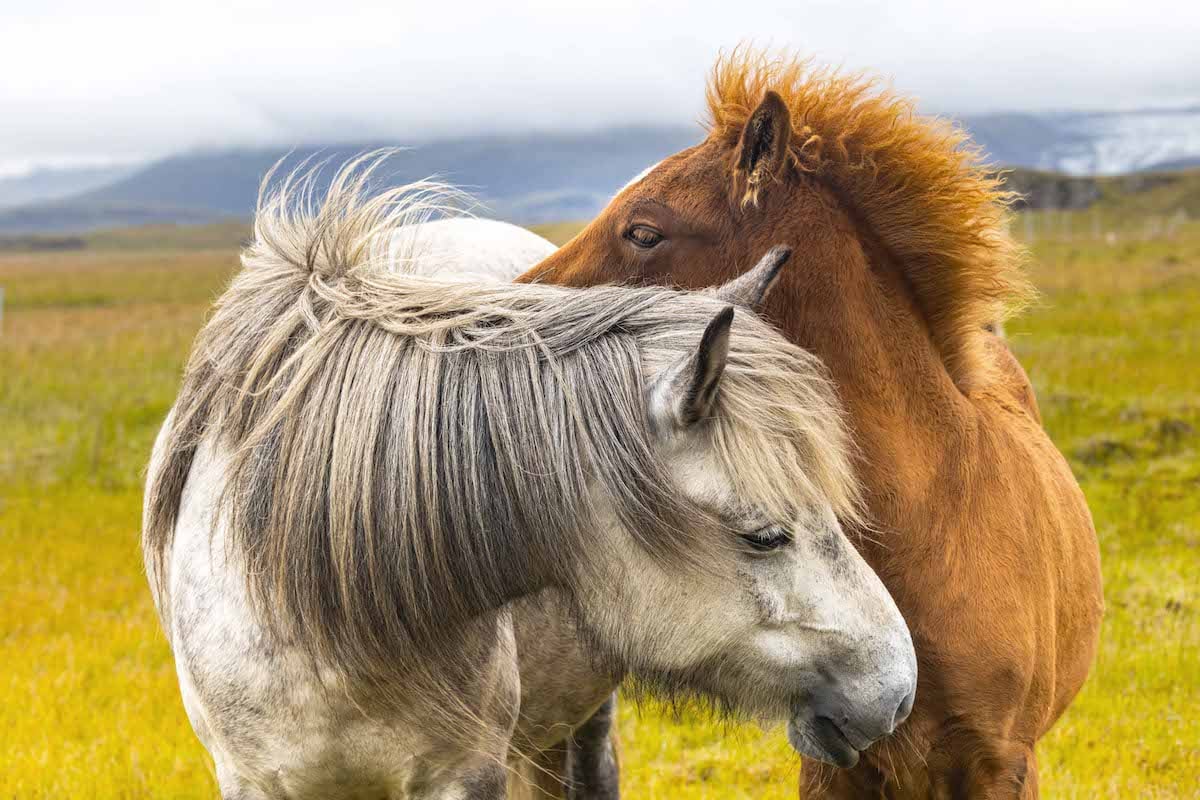 Cheng described her trip to Iceland and Greenland as "Ichi-go ichi-e," a Japanese idiom meaning one time, one meeting. "Travel photography is 'Ichi-go ichi-e' that you should cherish every minute and second. I like to use these Japanese words very much because every moment is a unique moment. For instance, the moment your boat passes the ice floe, the angle of the glacier in the camera, or the clouds and fog in the distance, the scenery encountered at each moment is different," said Cheng.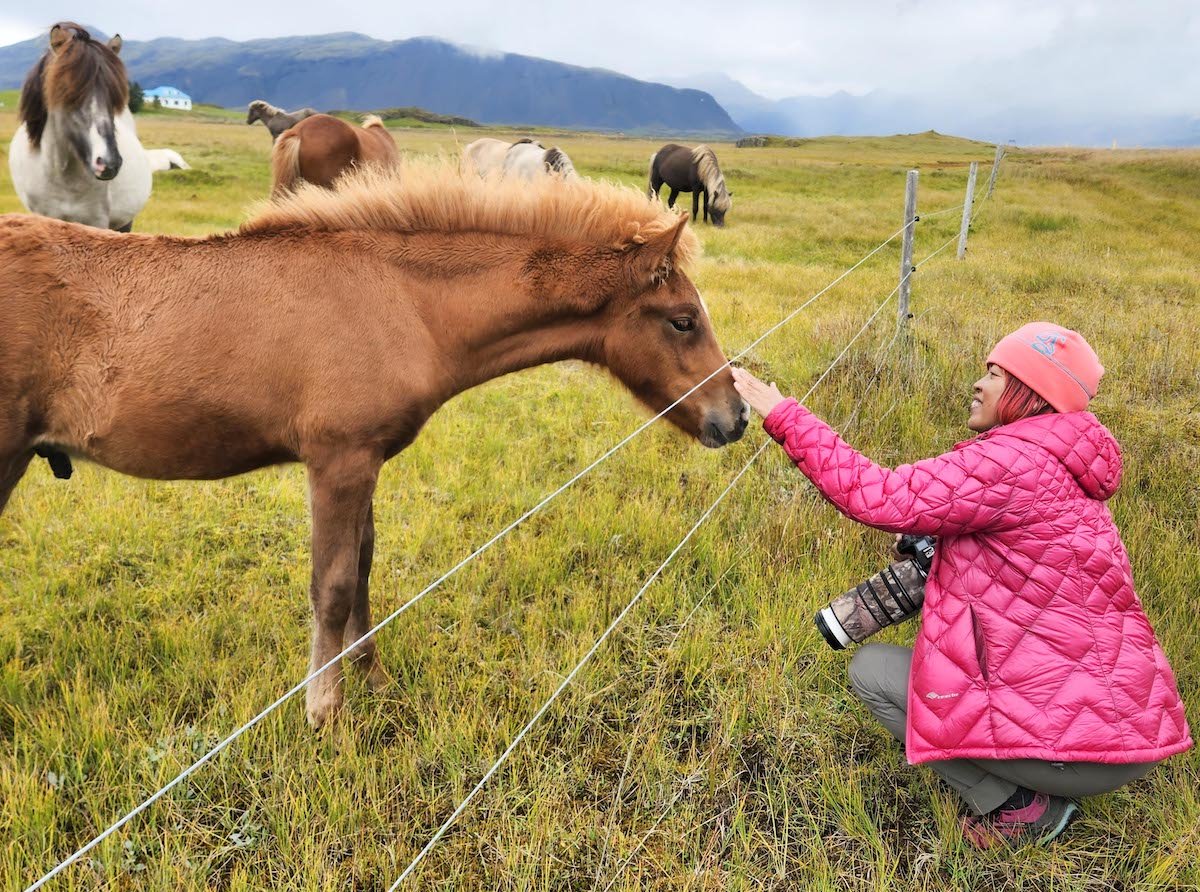 A 20-minute firework display is held every August at Jokulsarlon Glacier, at Iceland's ice floe lake, on the east of the island. She had to seize the opportunity to capture that splendid moment. The fleeting fireworks against the ice floe make the whole picture warm and beautiful.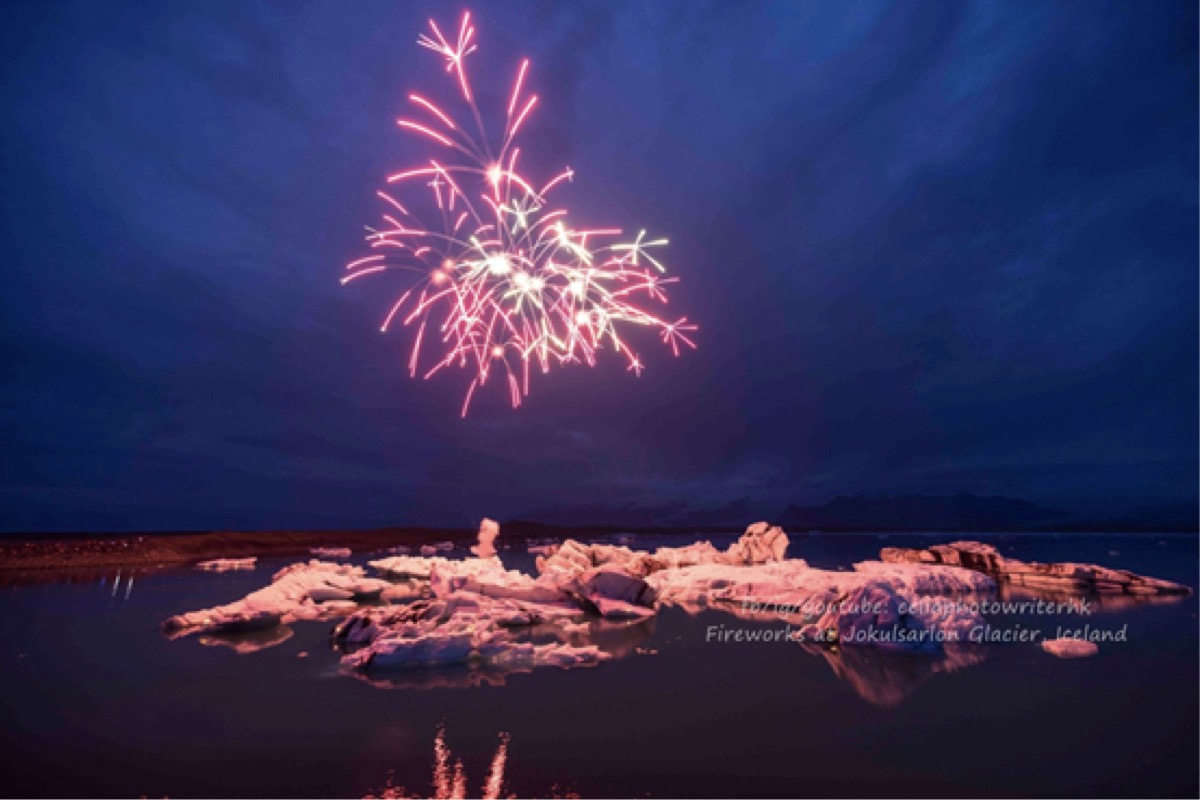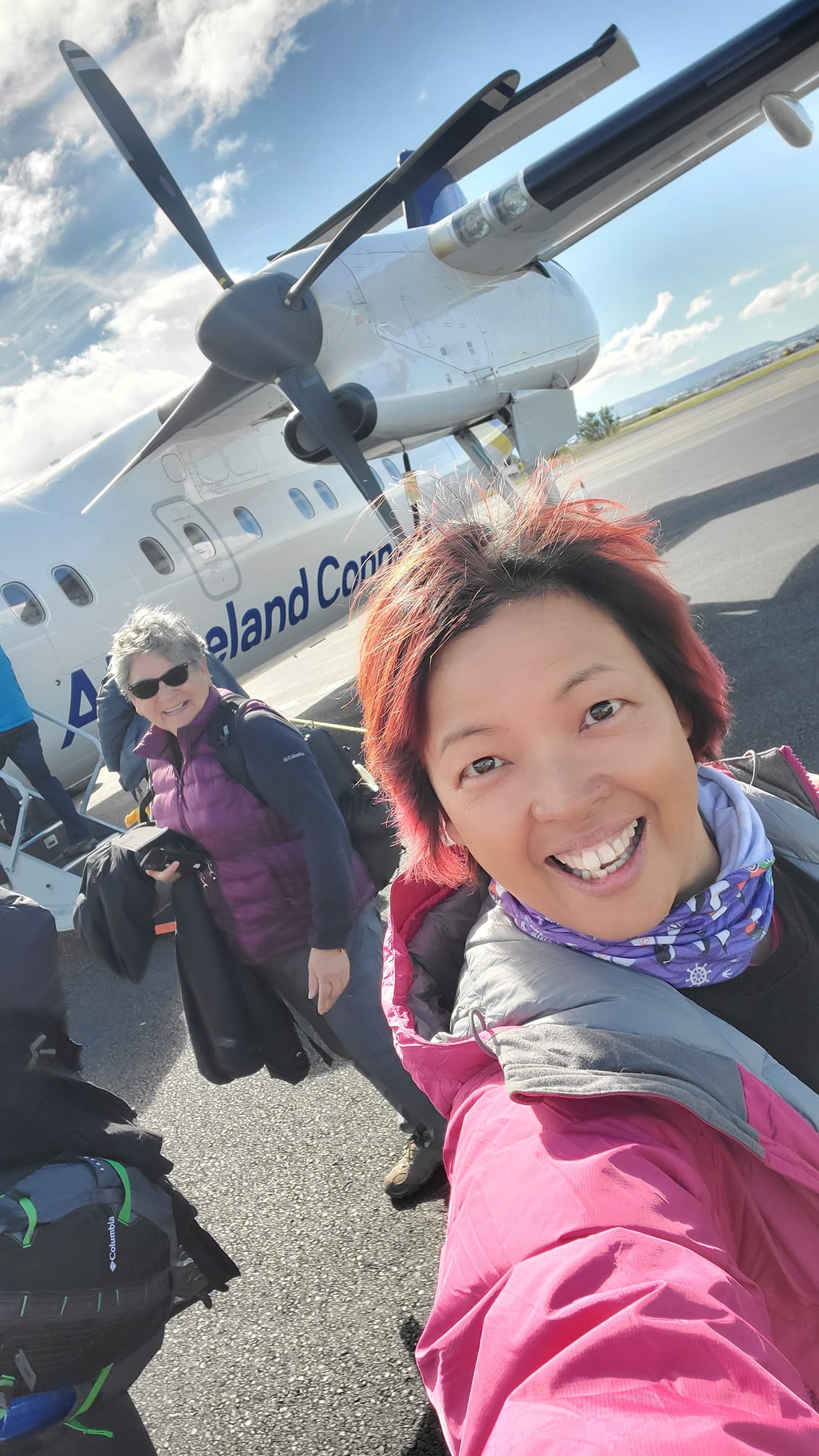 The 70-year-old Greenland Captain Was Still Sharp and Persevering
In Greenland, Cheng arranged a week-long boat trip to visit the ice packs and ice floes, something she would never forget.
Greenland is known as the "Masterpiece from Heaven." She took many photos of ice floes and other marvelous scenery.
During the boat trip along the east coast of Greenland, the 70-year-old captain sparked Cheng's soul to search for the meaning of life and her career.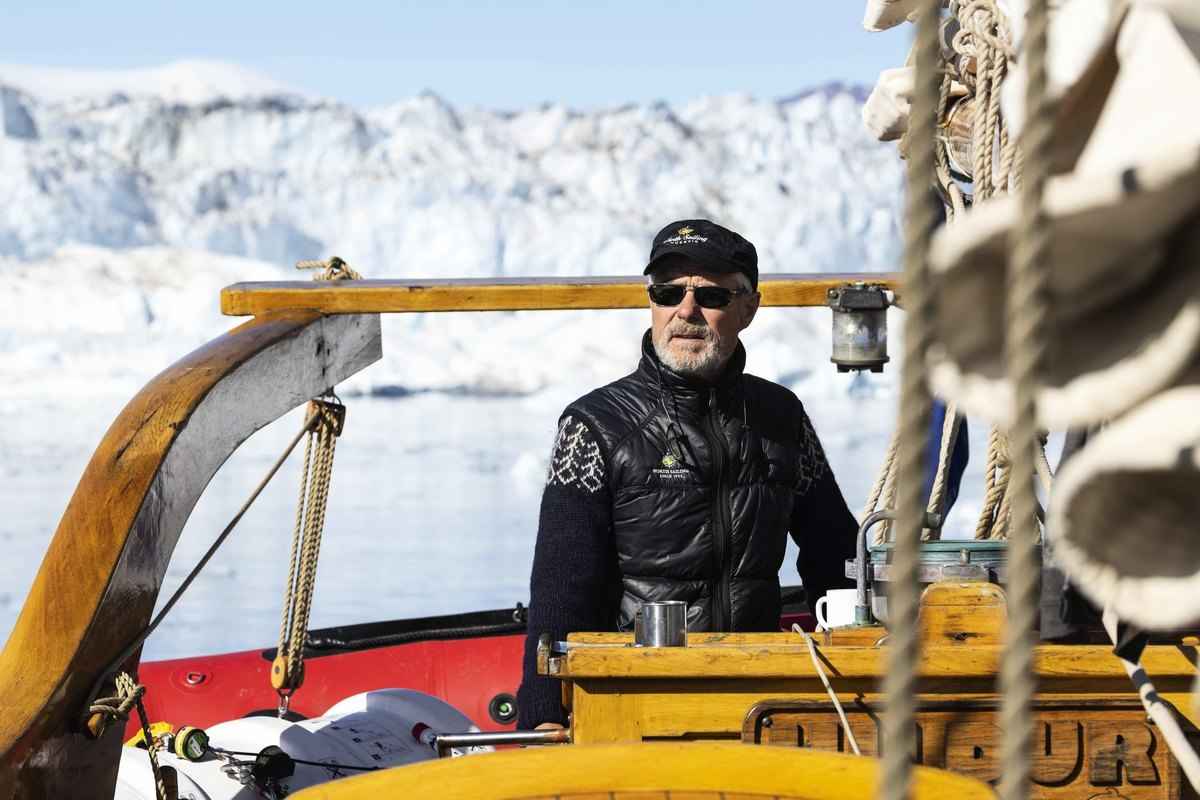 Another experience that made Cheng's trip to Greenland memorable was listening to the captain's story. "I was shocked and impressed when the captain of my boat said he was about 70 years old.
Age does not matter when it comes to a profession. You can continue doing what you love as long as your body is functioning and you have the same passion."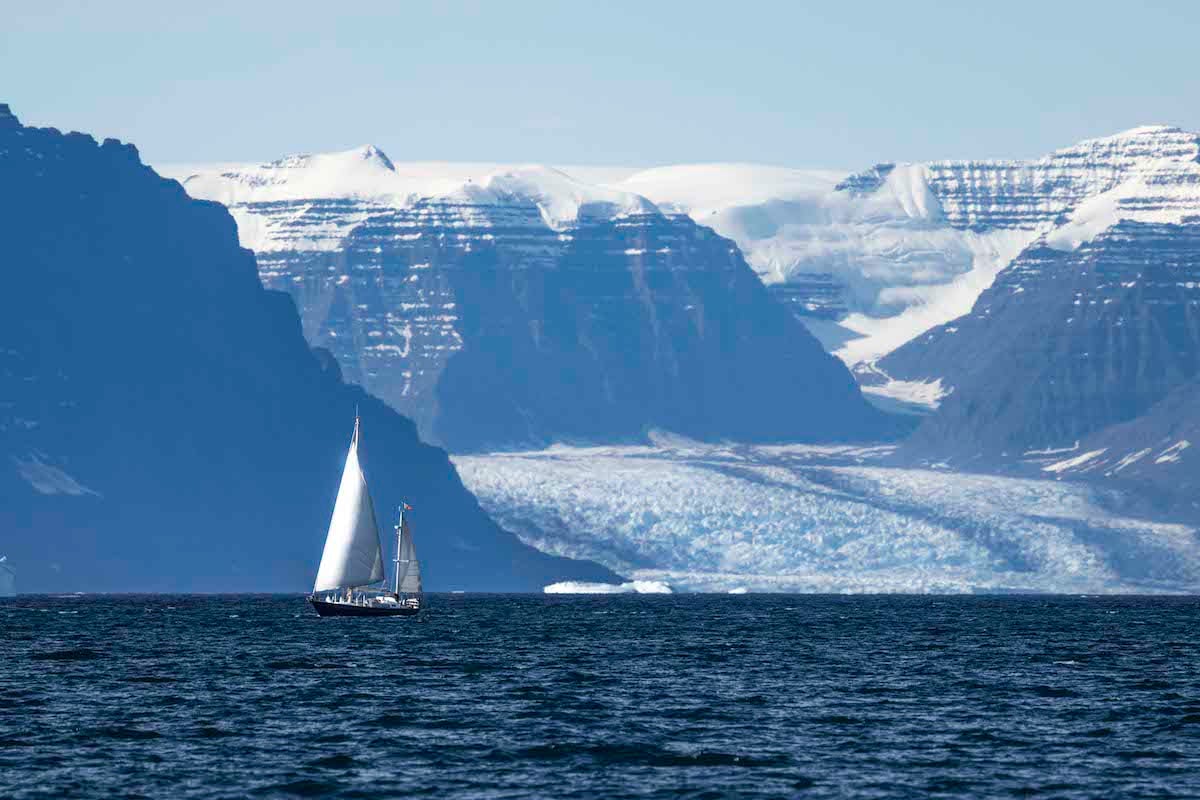 Another person who remained in Cheng's memory was the chef on her voyage. "Her entire family loves cooking. She told me that she had loved the sea since childhood. She would go out on a yacht with her friends. After that, she began working as a ship chef, which she enjoys doing."
Other than taking in the spectacular scenery, Cheng recalled her conversation with the chef during her trip; the time she spent speaking to everyone was a simple joy. To Cheng, perseverance and persistence in a job or project are invaluable marks of good character.
Because of the pandemic, her summer trip was delayed. However, the travel agency arranged two boats on this trip to make up for missing the intended summer travelers. Each ship carried six passengers, and Cheng managed to get a place on one of them.
Cheng pointed out that the ship took her to deserted places she could not usually go. "My photography usually focuses on glaciers, sea ice, or alpine scenes. The boat allowed me to take photos I could not have taken otherwise."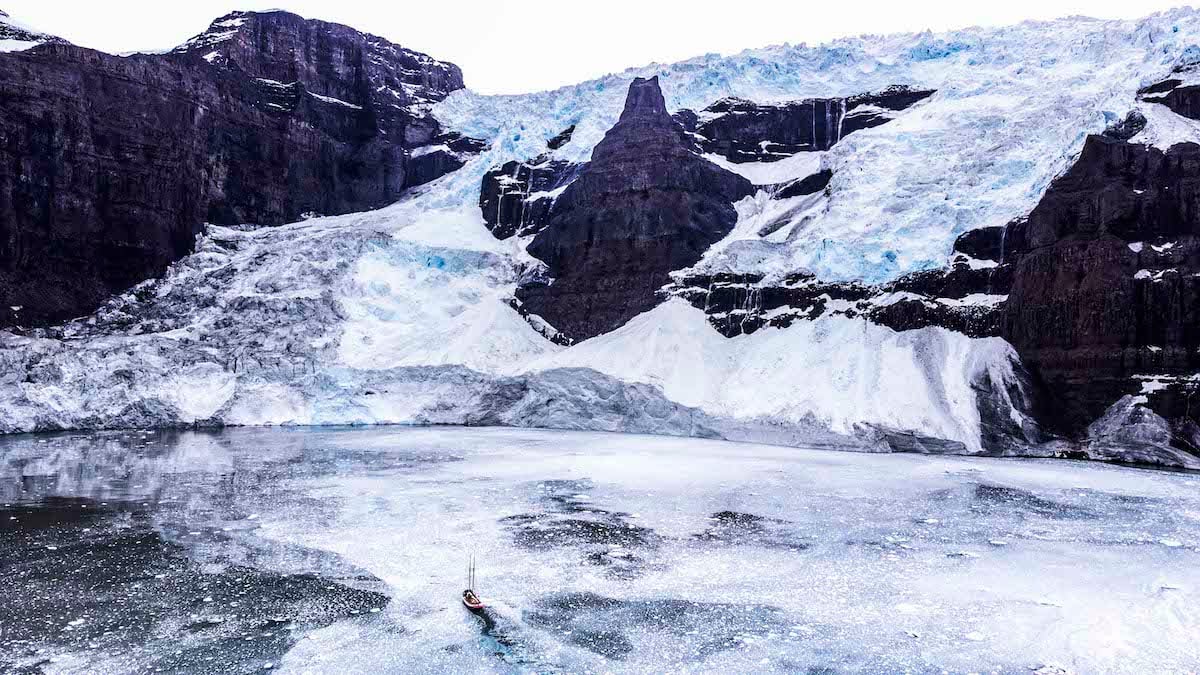 Before her trip to Iceland and Greenland, Celia encountered an accident at a friend's home on Prince Edward Island, Canada, in June. She headed to the emergency room as she had fractured her left arm. The break was in a difficult position near the shoulder and could not be put in plaster. She could only use a triangular bandage to restrain it. However, she did expect it to heal by the time she arrived in Iceland. Her home accident did not stop her from moving forward with the long-haul trip, despite a broken arm. She insisted on finishing the whole journey.
"Many friends learned about my broken arm and wondered if I would cancel my three-month trip to Europe. I did not overthink it. I told them I would not cancel the trip as long as I could click that shutter!"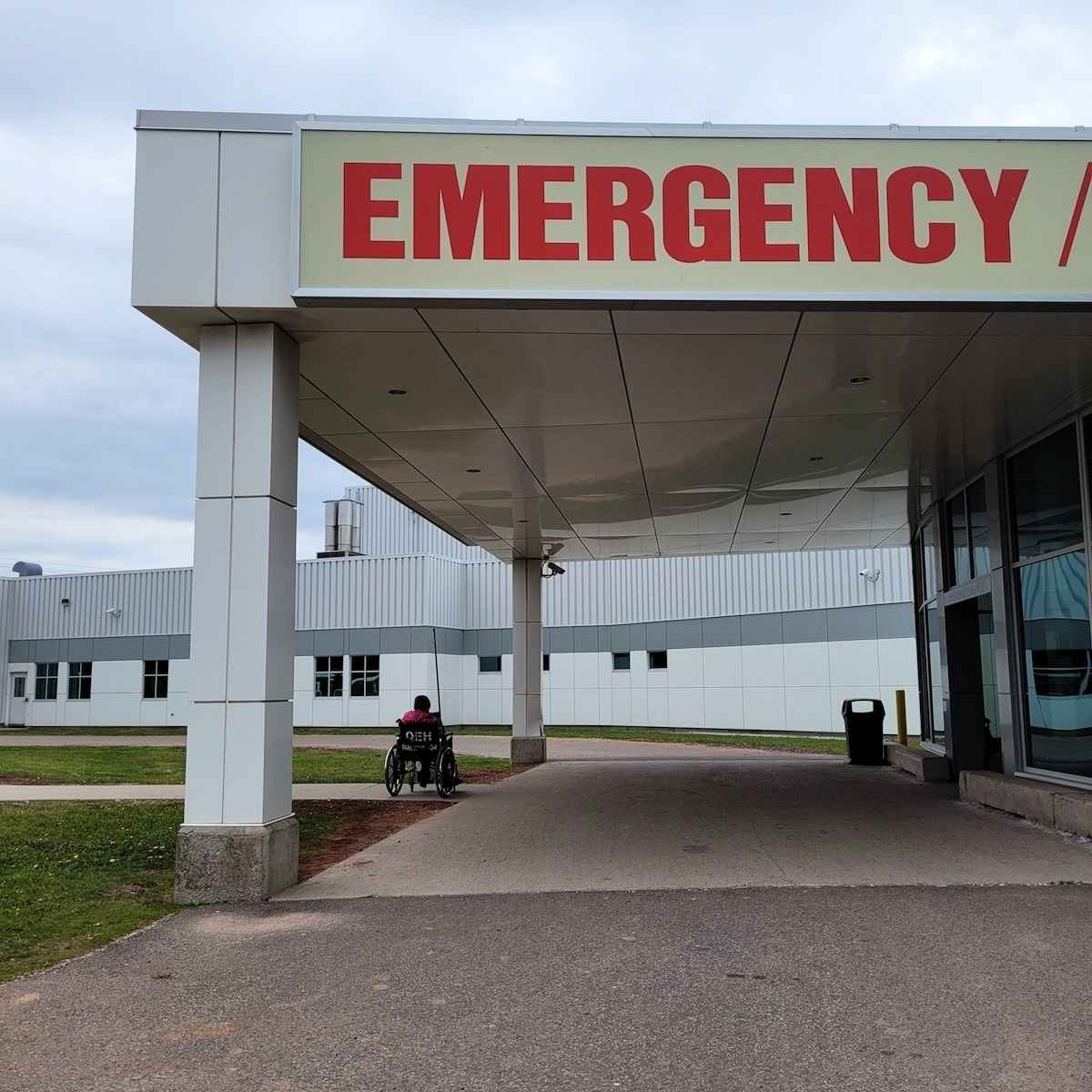 In the interview with the Epoch Times, Cheng smiled, raised her broken left arm in front of the camera, and said, "Although I cannot perfectly raise my arm, it has already healed from 80 to 90 percent. Don't worry!"
Cheng did not whine about the agony and looked at this from another perspective, "Some people might think this is so dejecting and ask, 'Why am I the one to get hurt?' But I thought, fortunately, it is my left hand that is unusable, and my right hand can do many things, like pressing the shutter of the camera and sending text messages. This home accident could have been more serious. I'm glad that I didn't hit my head, neck, waist, or feet, but just had to endure the pain in my left arm. I think we can think positively or negatively about many things. I am glad that I chose the positive side."