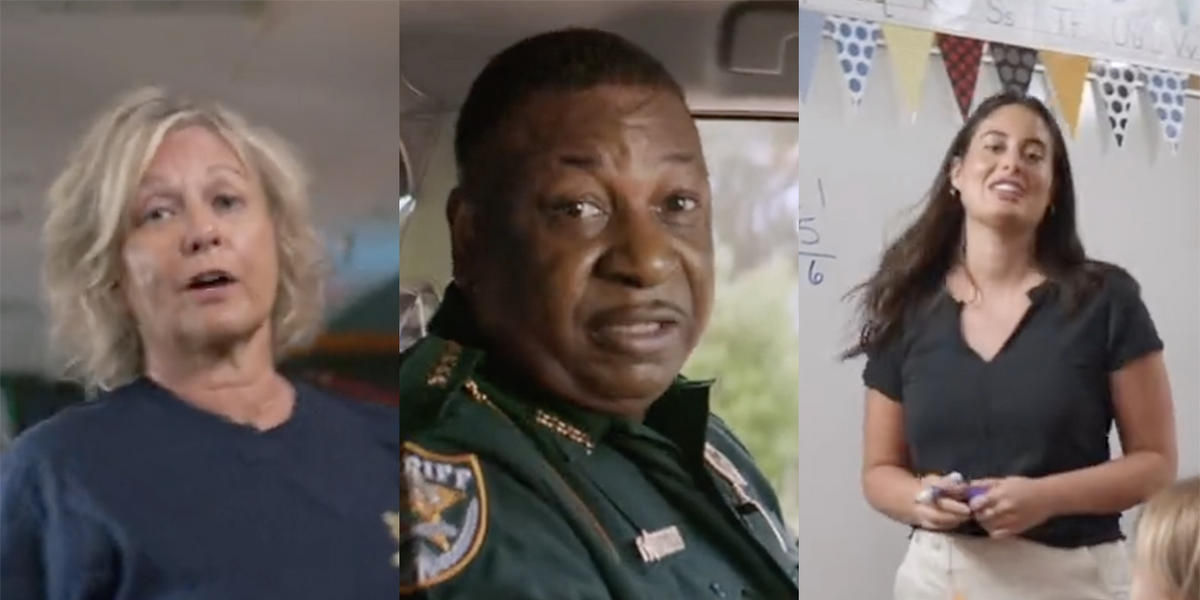 The speech delivered by President Biden last Thursday was SUPPOSED to be the Democrat closing argument for the midterm elections. Instead, it was wildly mocked, Biden himself backtracked, and the White House has been floundering ever since. Ron DeSantis just released the Republican closing argument and it's one of the best ads I've seen.
Ok, so "technically" this is for his "governor's" race. His governor's race where he's nine points up against a former governor everyone in the state knows and knows they don't like. It will only be running on Florida television. Also, all over the internet in the other 49 states. (shout out to Not the Bee)
Two things stand out. One is the way he hit all of the hot-button, "culture war" issues in a way that makes you NOT know they are divisive culture war issues. They're just common sense. The segue from the female swimmer to the female golfer was masterful.
The other is driving home the point that he was among the first who pushed back against the lockdown measures of the past two administrations. He was definitely the guy who took the bulk of the heat for it. This is a gut feeling, but I legit don't think any poll accurately reflects how much it changed people when their government ordered them not to see elderly and dying loved ones "in the name of public health." Or what the lockdown did to their children. And the parents who were shamed for speaking out on behalf of the children.
(The White House is trying to gaslight on that point, but DeSantis has bars for that too)
It's a brilliant ad. It should help him coast to reelection in Florida, since this is a reelection ad and nothing more. Though if it were something more, even though it is not, but if it was, which it's isn't, it's a great unifying message for the right to run on nationwide over the next two months,
The Louder with Crowder Dot Com Website is on Instagram now!Follow us at @lwcnewswire and tell a friend!
Ron Perlman CREATURE Lashes Out at Ron DeSantis! | Louder With Crowderyoutu.be