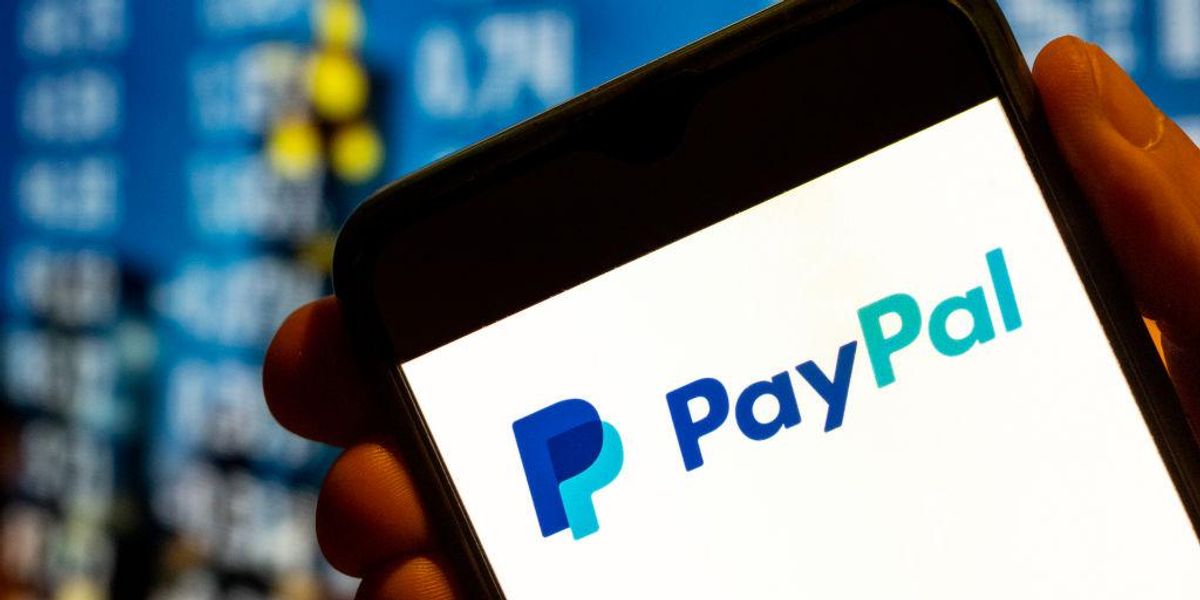 PayPal this week shut down multiple accounts associated with groups critical of the transgender movement, including the U.K.-based Free Speech Union and the nonprofit Gays Against Groomers.
"We have just been BANNED from @Venmo and @PayPal (within minutes of each other) for 'violating' their user agreements," Gays Against Groomers announced on Twitter Tuesday, sharing screenshots of emails from the payment processing companies. "We are an organization that consists entirely of gay people whose only mission is to safeguard children from abuse. Woke homophobia is real, folks."
"And more importantly than the woke homophobia is the fact that more and more companies are coming out in full support of the sexualization, indoctrination, and medicalization of minors," Gays Against Groomers added. "They will soon regret this unprecedented decision. Stay tuned."
The emails from Venmo and PayPal accuse Gays Against Groomers of violating each company's respective user agreement. The group, which represents "a coalition of gay people who oppose the recent trend of indoctrinating, sexualizing and medicalizing children," was permanently banned on both platforms. PayPal owns Venmo.
On the same day, the Telegraph reported that PayPal shut down the accounts of Free Speech Union, its founder Toby Young, and his opinion and news website the Daily Sceptic last week without a clear explanation. Free Speech Union is a nonpartisan organization that opposes cancel culture and has defended academics who have criticized transgenderism and people who have been fired for expressing their opinions.
Young told the Telegraph that PayPal claimed the accounts violated its "Acceptable Use Policy" and said the banning was a "sinister form of cancel culture."
A PayPal spokesman would not comment on individual customers, but told the paper PayPal "regularly assesses activity against our long-standing Acceptable Use Policy and will discontinue our relationship with account holders who are found to violate our policies."
"Achieving the balance between protecting the ideals of tolerance, diversity and respect for people of all backgrounds and upholding the values of free expression and open dialogue can be difficult, but we do our best to achieve it," the spokesperson said, according to the Telegraph.
Further comments from PayPal given to the Advocate suggest the bans are related to both Free Speech Union and Gays Against Groomers' public opposition to "radical gender theory" and drag queen story hours in schools.
"PayPal's policy is not to allow our services to be used for activities that promote hate, violence, or discriminatory intolerance," the spokesperson wrote. "We base our reviews of accounts on these parameters, taking action when we deem that individuals or organizations have violated this policy."
Hours after being banned by PayPal, Gays Against Groomers shared that the group's gmail account had also been disabled.
"Big tech is coordinating a massive attack on our organization for trying to protect children. THIS IS INSANE."