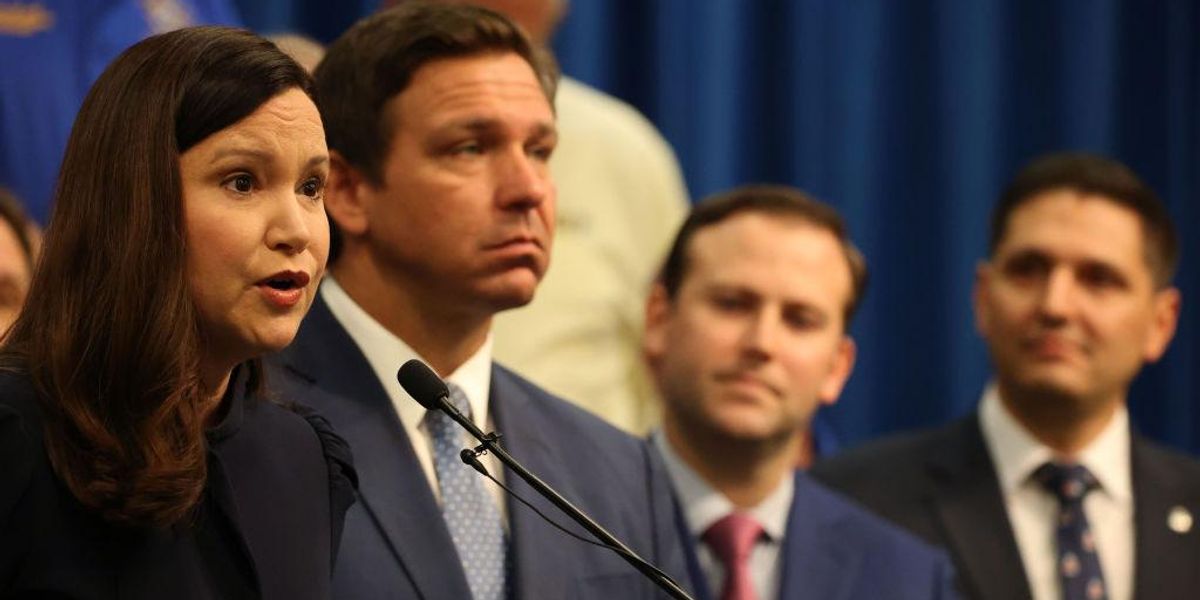 The state of Florida has reportedly asked the U.S. Supreme Court to decide whether the First Amendment protects the right of big tech companies to shadow-ban, censor, or de-platform users and prevents state governments from regulating social media content moderation policies.
In a petition filed Wednesday, Florida Attorney General Ashley Moody asked the high court to clarify whether states may require social media companies to host certain communications on their platforms and also whether tech companies may be required to provide explanation to users when content is removed or accounts are banned, the Washington Post reported.
The petition sets the stage for a high-stakes showdown between Silicon Valley tech giants and conservatives who have accused them of censorship.
Earlier this year, the Eleventh Circuit Court of Appeals blocked a Florida law signed by Gov. Ron DeSantis (R) that placed several restrictions on social media content moderation policies. The anti-censorship law gave Florida residents a right to sue Big Tech platforms that fail to be transparent about their content moderation practices and censor or ban users inconsistently. The law also sought to prohibit platforms from censoring, de-platforming, or banning any news website "based on the content of its publication" and made it illegal to de-platform a candidate running for political office.
The Eleventh Circuit ruled the anti-censorship law violated the First Amendment, arguing that social media companies make editorial decisions when they enforce content moderation policies and those editorial decisions enjoy free speech protections.
However, this week the Fifth Circuit Court of Appeals decided to uphold a similar Texas law, ruling that corporations do not "have a freewheeling First Amendment right to censor what people say." The Texas law prohibits social media companies with at least 50 million monthly active users from acting to "censor" users by removing posts based on "viewpoint."
Moody's petition said the Fifth Circuit and Eleventh Circuit decisions were in conflict and that the Supreme Court must resolve the issue.
Netchoice, a tech trade group representing social media companies like Facebook and Twitter, welcomed Florida's appeal to the Supreme Court.
"We agree with Florida that the U.S. Supreme Court should hear this case, and we're confident that First Amendment rights will be upheld," Netchoice vice president and general counsel Carl Sabo told the Washington Post in a statement. "We have the Constitution and 200 years of precedent on our side."
"There is consensus that this question — whether states can compel digital services to disseminate content inconsistent with their policies — is one that should be heard by the Supreme Court," said Computer & Communications Industry Association president Matt Schruers in a statement to Politico. "While Florida's social media law is a threat to the First Amendment and to democratic principles, we do agree that the case calls for additional review."