Many times, people ask, "If God is all-knowing and all-good, why does he permit evil to exist in the world, and why does he allow people to suffer?" 
Exodus 3:7 says, "And the Lord said, I have surely seen the affliction of my people, which are in Egypt, and have heard their cry by reason of their taskmasters; for I know their sorrows…" 
In this scripture, the LORD spoke to Moses regarding the suffering of the Israelites in Egypt.
We often think that God does not understand our pains and suffering, but given his divine nature, God truly does. This is confirmed in Job 14:1: "Man that is born of a woman is of few days and full of trouble." 
We often feel like God has abandoned us and left us to suffer, like in the case of David in Psalms 22, where he said, "My God, my God, why hast thou forsaken me? Why art thou so far from helping me, and from the words of my roaring?"
We can also remember that even Jesus Christ, the divine son of God, made the same cry on the cross in Matthew 27:46: "And about the ninth hour Jesus cried with a loud voice, saying, Eli, Eli, lama sabachthani? that is to say, My God, my God, why hast thou forsaken me?"
Given these examples, we might have to wonder if God actually left his sons behind and if he does abandon his own people. But Jesus must have understood that God does not abandon his people. So why did he level such a question against God in his suffering?
We might even say that the cries of Jesus go against God's word as written in the books of Isaiah 41:17-18: " When the poor and needy seek water, and there is none, and their tongue faileth for thirst, I the Lord will hear them, I the God of Israel will not forsake them. I will open rivers in high places, and fountains in the midst of the valleys: I will make the wilderness a pool of water, and the dry land springs of water." 
But let us not forget that this same Jesus was awakened by his followers while he was deeply asleep on a boat amid a storm, the disciples thinking they were going to die. They accused Jesus of not being bothered at all, to which Jesus reprimanded them for having a weak faith in God. He then rebuked the storm and the waves to settle down.
But while on the cross in excruciating pain, Jesus essentially posed the same query to God. This and many other similar events can make us ask if God really permits suffering and why he allows us to suffer. 
Let's look at some of the reasons why we suffer on God's watch:
1. Punishment for Our Sins
The reason for our suffering can occasionally be to draw our attention to a particular sin that needs to be immediately corrected to save our souls. There are numerous passages in the Old Testament when God condemns his disciples to death right away because they disobeyed his commandments. 
For instance, Uzzah in 2 Samuel 6 was smitten to death when he touched the ark of God. 
When they offered unclean fire to the Lord in the Sinai desert, Nadab and Abihu perished in front of God (Numbers 3:4). 
Even Moses received a penalty for his transgressions.
Remember the story of the man Jesus healed after suffering from a disease for 38 years? John 5:14 says, "Afterward Jesus findeth him in the temple, and said unto him, Behold, thou art made whole: sin no more, lest a worse thing come unto thee."
Therefore, we must understand that some of the sufferings we experience may be direct retribution from God because of our sins. 
Sin separates us from God and brings sorrow and suffering because it keeps us outside His benevolent arms. 
God permits us to suffer when we go against his words and commandments, not because he hates us, but to reprimand and win us back to his side.
2. A Test of Our Faith and Loyalty 
There is no doubt that God occasionally allows suffering and adversity to test our commitment and faith, as well as to purify our spirits. 
Job 1:6-22 describes how God brags about how faithful and loyal Job is to him, and Satan challenges God to put Job's faith and loyalty to the test, which God allows. 
Sometimes, as Christians, we are also tested with suffering, pain, and so many unpleasant situations. This is not a deliberate act of God to torment us but to validate our faith and loyalty to him. There is always a great reward to be earned at the end of this test if we stand our ground and hold fast to our faith in God. 
When sorrow and sadness strike, we must maintain our faith and practice patience, searching God for the meaning and wisdom we are to glean in this hard time. Remember, God would never abandon us during hardship and agony.
3. A Consequence of Misusing Our Free Will
One of the greatest gifts that God has bestowed upon us is free will, or the capacity to make moral judgments. The issue is that most individuals prefer to do evil rather than good out of their own free will.
God's wonderful gift of love and freedom is provided to us at the expense of the evil that we choose to do in the world. And whenever we misuse this free will, we will also face the consequences. 
The story of Adam and Eve in the Garden of Eden talks about God planting a tree in the garden and forbidding them from eating its fruits. We may wonder why he chose to put the tree there if he really doesn't want them to eat from it. But he made it clear to them that should they eat of it, they would surely die! 
It is clear here that even though the forbidden tree was in the garden, God gave Adam and Eve a clear warning not to eat from it and went on to tell them the terrible fate that would befall them if they disobeyed. But this did not stop them from eating the fruit of this tree, even though they knew the consequences. 
This is a typical example of how we misuse the free will that God has given us. Our free will was meant to give us freedom and liberty as sons and daughters of the Living God, not to enslave us to sin.
However, God Cares So Much!
God is so loving and protective of us—his children, but he also goes on to reprimand us when we misbehave or break his rules. 
But he will never allow any suffering that we can not bear. The suffering, pain, destruction, and death in the world were created by people, not by God. When we transgress against God and reject his loving commandments, we are certain to reap what we sow. 
"Behold, the Lord's hand is not shortened, that it cannot save, or his ear dull, that it cannot hear, but your iniquities have made a separation between you and your God, and your sins have hidden his face from you so that he does not hear." Isaiah 59:1-2
Because of our transgressions and sins, we are separated from God and can't have communion with him. The Lord, however, would not desert his people. God had a plan, a plan set into motion before the world even existed. He was not only concerned with reassuring people, but God was first and foremost determined to participate in man's suffering when He took on the form of Jesus Christ in Isaiah 53:5: "But he was wounded for our transgressions, he was bruised for our iniquities: the chastisement of our peace was upon him, and with his stripes, we are healed."
"For his anger endureth but a moment; in his favor is life: weeping may endure for a night, but joy cometh in the morning." Psalm 30:5 
Sin is a factor in human suffering. 
"And the eyes of them both were opened, and they knew that they were naked, and they sewed fig leaves together and made themselves aprons." Genesis 3:7 
When Adam and Eve disobeyed God's word and ate from the tree of the knowledge of good and evil, suffering and death entered the world (Genesis 3:14-19).
The Original Question
So, back to the question, "Does God really permit suffering?" The simple answer is yes, he does. 
But he also gave us a way out and free will to choose his ways. 
God foresaw that Adam and Eve would sin when He created them. He was aware of the misery that would follow in the world. He, however, granted people free will and made it possible for redemption. 
God's ultimate purpose was for His son, Jesus Christ, to take on human form, live a human life marked by all the sorrow that comes with a broken world, be crucified even though He had committed no sin, and then rise from the dead, having conquered both sin and death. 
And everyone who believes in Jesus will be saved. 
God paid a high price for His gift of grace to us. God has a deeper understanding of human sorrow than we do.  
And He knows the depth of pleasure and happiness that salvation offers (Romans 1:18-32, 8:18-39).
While it is true that God permits suffering, we must consider the free will and empathetic, vulnerable, suffering Savior we gain.
Photo Credit: ©Unsplash/Finn Hackshaw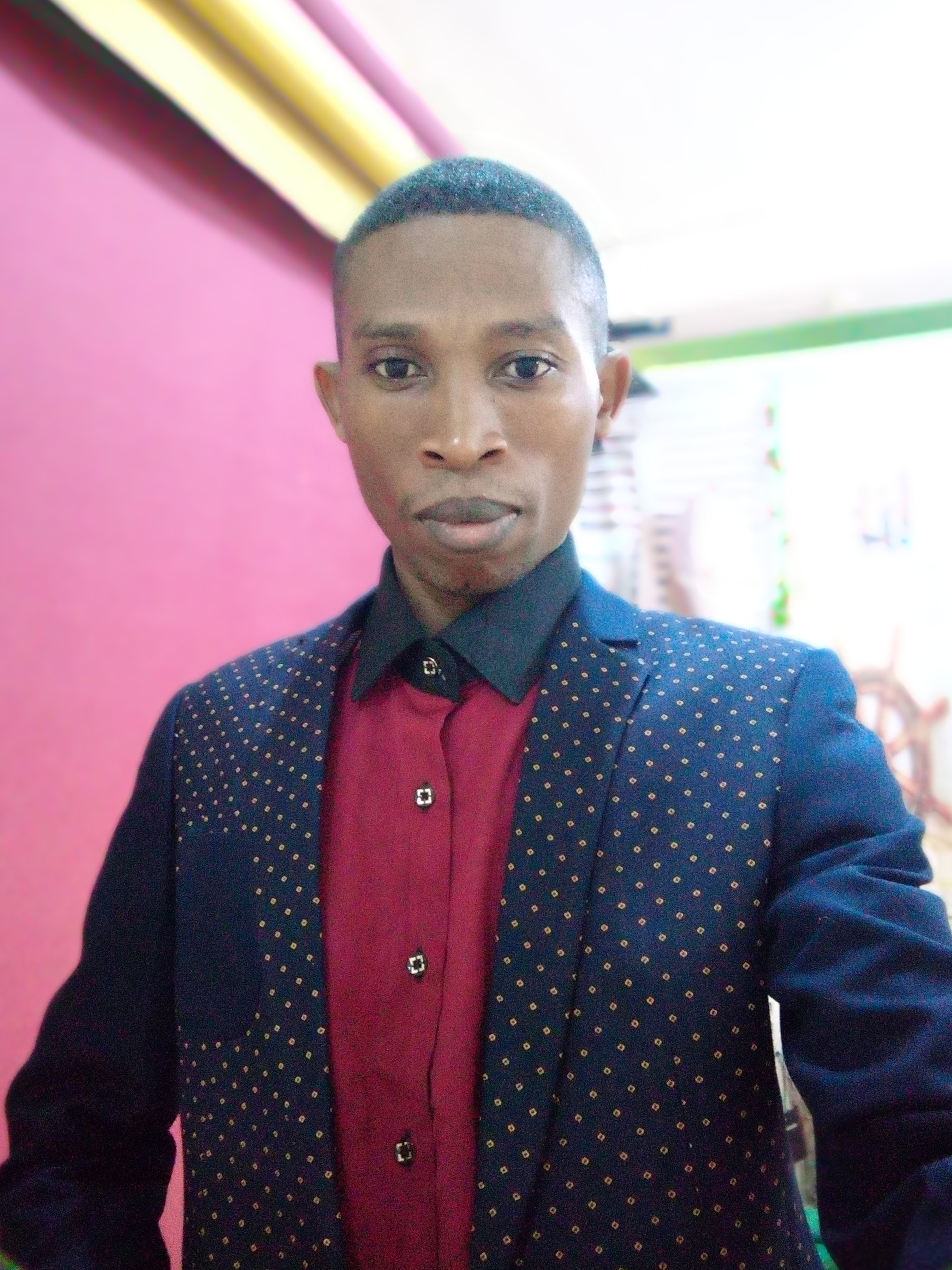 Emmanuel Abimbola is a creative freelance writer, blogger, and web designer. He is a devout Christian with an uncompromising faith who hails from Ondo State in Nigeria, West Africa. As a lover of kids, Emmanuel runs a small elementary school in Arigidi, Nigeria.