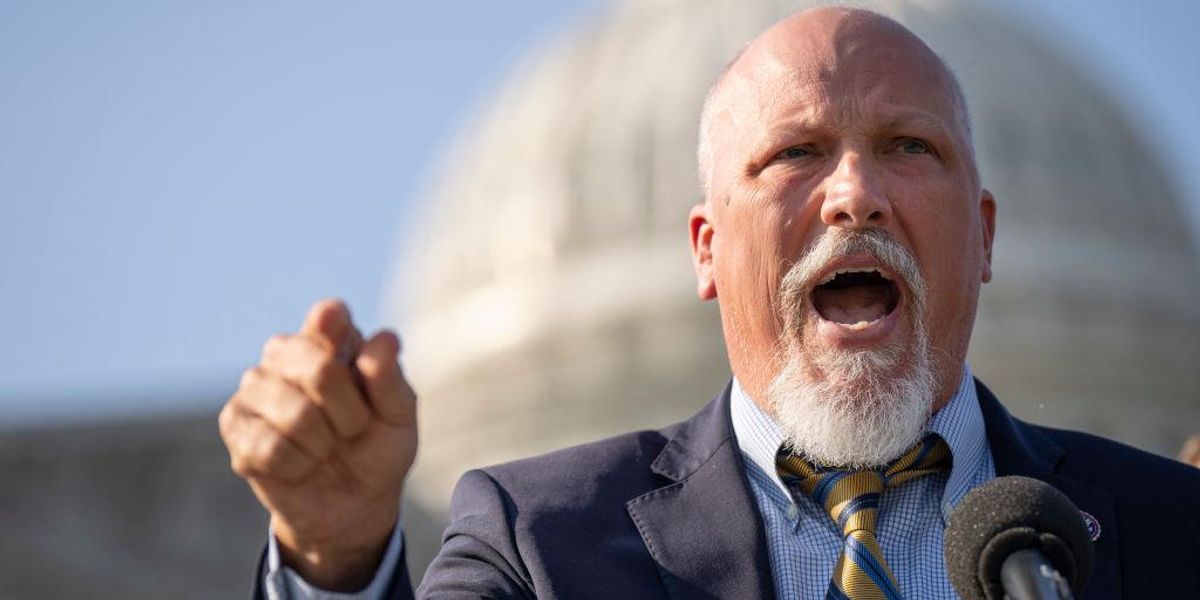 Conservative Republicans in both the House and Senate have called on their GOP colleagues to reject any government funding deal that would allow the Democrats to pass a new spending bill in the "lame duck" session before the next Congress.
Sen. Mike Lee (R-Utah) and Sen. Chip Roy (R-Texas) on Monday penned "Dear Colleague" letters signed by 14 Senate Republicans and 42 House Republicans respectively urging them to oppose anything more than a "clean" continuing resolution to fund the government from the end of the fiscal year on Sept. 30 through Jan. 3, 2023, when the next Congress will meet after the November elections.
The letters come as Congress prepares to pass a spending bill to avert a government shutdown at the end of the month. If lawmakers pass a continuing resolution that expires before Jan. 3, 2023 — the date the next Congress begins session — then the current Democratic majority may have one more opportunity to write a spending bill funding President Joe Biden's priorities before Republicans possibly take control of the House or Senate or both.
The conservatives say Republicans should not give Democrats that opportunity.
"Federal dollars are fueling rampant inflation and funding the Biden administration's radical agenda. This includes empowering authoritarian bureaucrats at agencies like the IRS and FBI, implementing open-border policies that are threatening our communities, imposing COVID-19 mandates that shut down schools and are forcing our military servicemembers out of their jobs, and advancing self-destructive energy policies," House conservatives wrote.
"As the September 30th federal funding deadline approaches, Republicans must do what is necessary to ensure that not one additional penny will go toward this administration's radical, inflationary agenda. Any legislation that sets the stage for a 'lame duck' fight on government funding gives Democrats one final opportunity to pass that agenda," they added, vowing to oppose any continuing resolution put forward by the Democratic majority before the next Congress.
The Senate letter makes a similar plea for Senate Republicans to reject "anything short of a 'clean' Continuing Resolution ('CR') that contains no additional spending or extraneous policy riders."
"Failure to stand strong against lame-duck spending and caving to the Democrats will likely worsen inflation, prolong the current economic recession, and advance policies contained in the Biden administration's progressive wish-list," Senate Republicans wrote.
"The American people cannot afford another Washington feeding frenzy. We must not let them down."
The Senate letter was signed by Senate Republican Conference chairman Sen. John Barrasso (R-Wyo.), and National Republican Senatorial Committee chairman Rick Scott (R-Fla.).
The House letter was signed by several members of the House Freedom Caucus, as well as Republican Study Committee chairman Rep. Jim Banks (R-Ind.).