Never take your word of truth from my mouth, for I have put my hope in your laws. I will always obey your law, for ever and ever. I will always obey your law, for ever and ever (Psalm 119:43-45).
But what does it say? "The word is near you, in your mouth and in your heart" (that is, the word of faith that we proclaim); So faith comes from hearing, and hearing through the word of Christ (Romans 10:8,17).
Hearing the voice of God personally is a very popular topic and belief among many people in the Christian church. The desire to have personal fellowship with the Lord is something we, as believers, should certainly seek and cultivate.
At the same time, the desire to hear a fresh and new revelation from God is nothing new. There are claims of hearing God's voice internally regarding daily objects in passing and even in reading Scripture.
The thought goes that there are new things to be revealed hidden in the passages of God's Word, and when we read it, we need to see verses and passages afresh, believing that God will give us new insight into the passage every time we read the Bible.
I can relate to this way of thinking as someone who once believed to be hearing God's voice and receiving prophetic insight into passages of Scripture. This is what some may call a rhema word.
This is a Greek word used numerous times in Scripture referring to the spoken word of God. According to this author, "Rhema literally means an utterance (individually, collectively or specifically)." Many Christians believe this to be synonymous with the written Word of God (logos).
This same author points out that rhema is viewed by some as the Holy Spirit speaking to an individual in their daily lives and in the current moment. This perspective is centered upon experience and impressions.
While the written Word of God is said to be of high value by those who hold to this teaching, the spoken word holds equally high or even higher value. The rhema word would include what I mentioned in claiming to receive divine revelation about a particular passage of Scripture.
Some would even go so far as to say that those who do not receive this revelation are religious and lack childlike innocence, citing 1 Corinthians 2:14-16 as to why an individual cannot receive these hidden spiritual truths.
A study of the context of this passage would show us this is in reference to those who are in Christ and who have the Holy Spirit indwelling them and revealing to them the truth concerning Christ and the gospel.
Is There Harm in Claiming to Hear God's Voice?
There is a saying among those who hold to this type of revelation and who would be scrutinized, "A man with an experience is not at the mercy of a man with an argument."
This statement essentially diminishes the call for critical thinking and to test all things as we are instructed in Scripture.
The experience is elevated and becomes the standard of truth, and the one with the "argument" lacks this standard of truth.
This brings pause when making an experience the standard of truth because we know that unbelievers who have experienced psychic readings, occult, and New Age practices can attest to a real experience.
Yet a believer in Christ would guide that person back to the Gospel of Jesus Christ and back to the truth of the Word of God, which would be viewed as an appeal to authority or an argument for lack of a better word.
When experiences become the foundation, then we have shaky ground. It does not mean we do not have experiences because we do.
We have experiences in normal daily life, and the truth of God's Word can most certainly minister to us and overwhelm us in a way that gratitude and thanksgiving are expressed to the Lord.
But anytime there is an appeal to a personal spiritual experience, this must be tested against Scripture. We are never to interpret Scripture through the lens of our experience. Emotions are not the barometer for truth, and our hearts, apart from Christ, are deceitful.
The concern with the extrabiblical rhema word is found in it becoming subjective rather than understanding the objective truth contained within the boundaries of the logos word.
The simple understanding that rhema is speaking the logos is lost, and what can ensue is a verse in Scripture, meaning whatever an individual claims God told them it means.
Claimed divine inspiration and revelation from the Holy Spirit are to be sufficient in accepting this revelation. There is also the push to feel with your heart rather than using your mind and critical thinking.
The mind is viewed as getting in the way of spiritual things, but the Word tells us to love the Lord with all our hearts and our minds (Matthew 22:37; Luke 10:27). We cannot understand the Word properly without the mind that God gave us.
I heard Dr. Voddie Baucham, Dean at African Christian University's Seminary, say to a group of seminary students, "Some say the mind is a terrible thing to waste. Evangelical Christians say the mind is a terrible thing."
In order to understand when applying God's rhema word, we as believers need to understand its proper meaning so that we can apply it appropriately in our lives as His people.
We also should understand that a claim of something new and fresh from God does not automatically mean it is from God.
Does the Holy Spirit Speak New Things Today?
An area of contention when saying that caution should be used when claiming the Holy Spirit told someone a new, hidden, or mystical revelation is that those who question the validity believe the Holy Spirit is no longer active in the life of a believer.
This is a false dichotomy and could not be further from the truth. Scripture is replete with helping us to understand the activity in the life of a believer in Christ. We know He helps us to kill sin (Romans 8:13). He intercedes for us in our time of need (Romans 8:26-27).
The Holy Spirit guides us into all truth (John 16:13). He conforms us into the image of Christ (2 Corinthians 3:18). He regenerates us (John 3:6-7). He makes us fruitful (Galatians 5:18,25). He testifies of Christ (John 16:14).
There is so much the Holy Spirit does, and it seems the limitation being placed is that He is only present to reveal something new and fresh that has not already been revealed in Scripture. Our proper understanding is important because, without it, we cannot truly grow in spiritual maturity.
We will be blown around by every wind of doctrine. We will be deceived if we have not taken the time to know His Word and, in doing so, know Him.
Strong's defines rhema as "a reference to individual Scripture, which the Spirit brings to our remembrance for use in time of need, a prerequisite being the regular storing of the mind with Scripture."
What Does This Mean?
It should encourage us to know that God's written Word is sufficient for us in instructing us and also helping us in our fellowship with God. The Holy Spirit sufficiently guides us into all truth, and He helps us in our understanding.
I appreciate what John Piper has said about the Holy Spirit in our understanding, "When we pray for his help, we do not pray that he will spare us the hard work of rigorous reading and reflection. What we pray is that he would make us humble enough to welcome the truth."
Before we desire something new and fresh that could lead us into error, we should know what His logos word says so that we can walk in the ways God has established.
For further reading:
How Can We Discern God's Voice from Our Own?
What Does Jesus Mean 'My Sheep Know My Voice'?
Why Does God Speak in a Still Small Voice?
Photo Credit: ©iStock/Getty Images Plus/BrAt_PiKaChU
---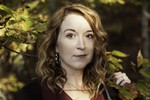 Dawn Hill is a Christian blogger known as The Lovesick Scribe and the host of The Lovesick Scribe Podcast. She is passionate about sharing the truth and pointing others back to Jesus Christ through the written Word as the standard of authority for Christian living and instruction while being led by the Holy Spirit into maturity. She is the author of NonProphet Woke: The Reformation of a Modern-Day Disciple. She is a wife to Nicholas and a mother to Anabel and Ephraim. You can follow her on Facebook and Instagram.