A fourth grader who learned everything he knows about baseball from his grandpa presented him with an autographed ball after hitting his very first home run. The emotional moment was caught on camera and has since gone viral.
Felix, 9, plays for Boss Youth Baseball in his hometown of Sioux Falls, South Dakota. His grandfather 73-year-old Bruce Carrier retired as a superintendent of schools five years ago and now devotes most of his time to his nine grandchildren.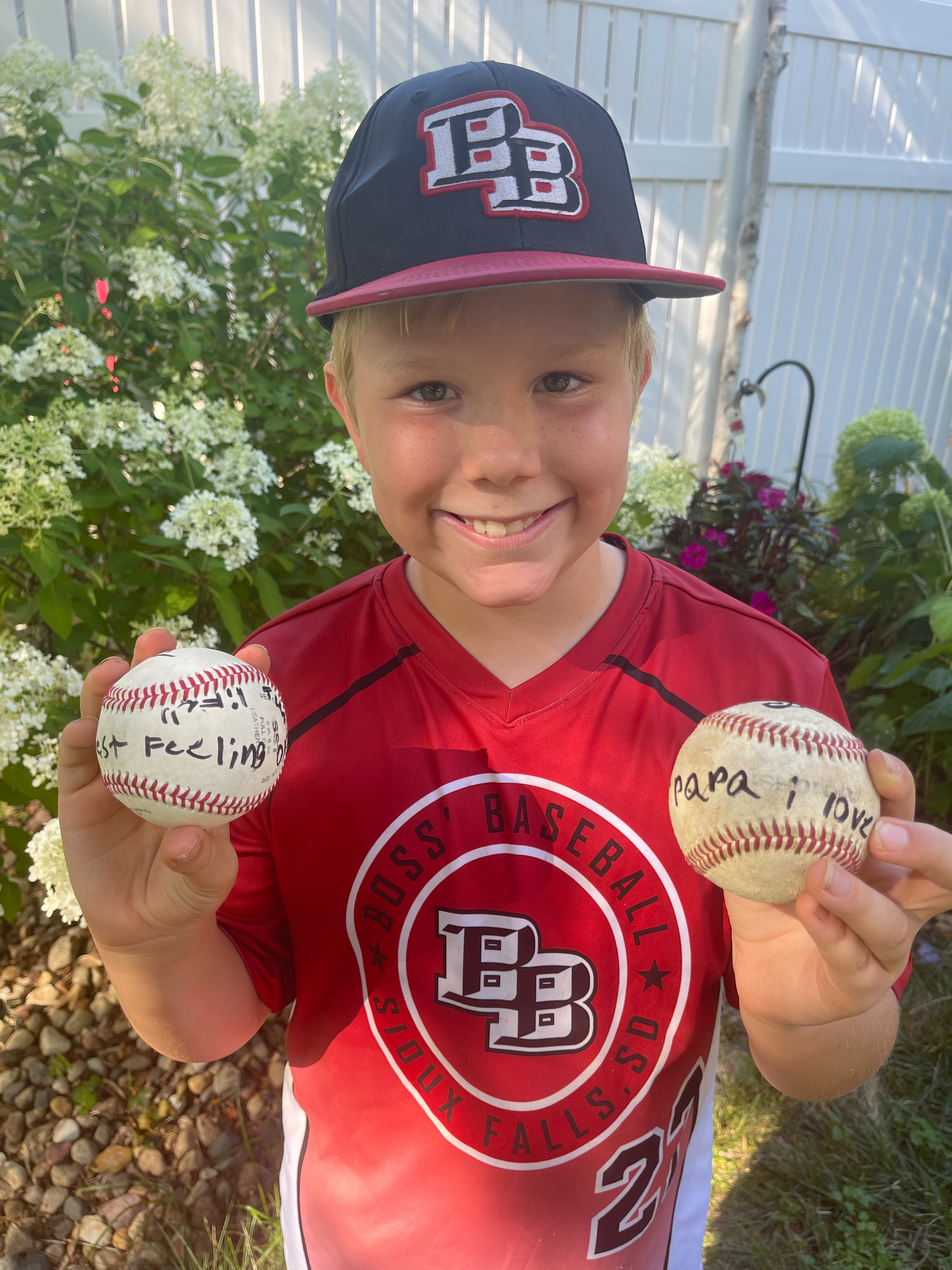 At the end of August, Felix played in the last tournament of the season.
"I was really surprised, because I've never hit a home run, and then my second was amazing because it was a grand slam," Felix told The Epoch Times. "I feel really proud because that was just an amazing day for me."
Wanting to share his victory with his grandpa, who's coached him in the game since he was 4, Felix wrote, "Papa, I love you" on his home run ball and headed home to present it.
Describing the precious moment, Bruce said that he was watching a baseball game when he got a call asking him to go to the garage, as Felix wanted to talk to him.
"I go up there and he presents this ball to me," Bruce said.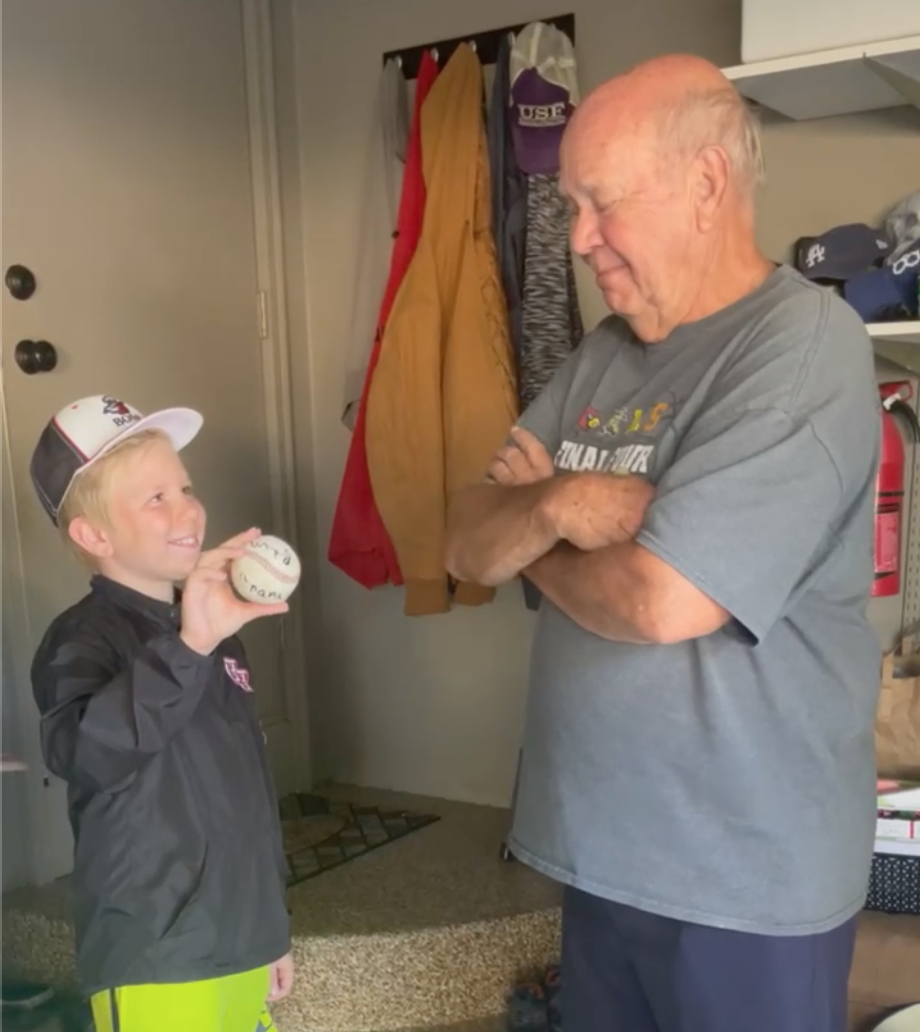 In a video that captured the heartwarming moment, Felix tells Bruce: "I signed the ball for you and it says 'Papa I love you.'"
As Bruce starts to get teary-eyed, he asks Felix, "Why did you do that?" Felix replied: "Because you taught me everything about baseball." The two then shared a heartfelt embrace.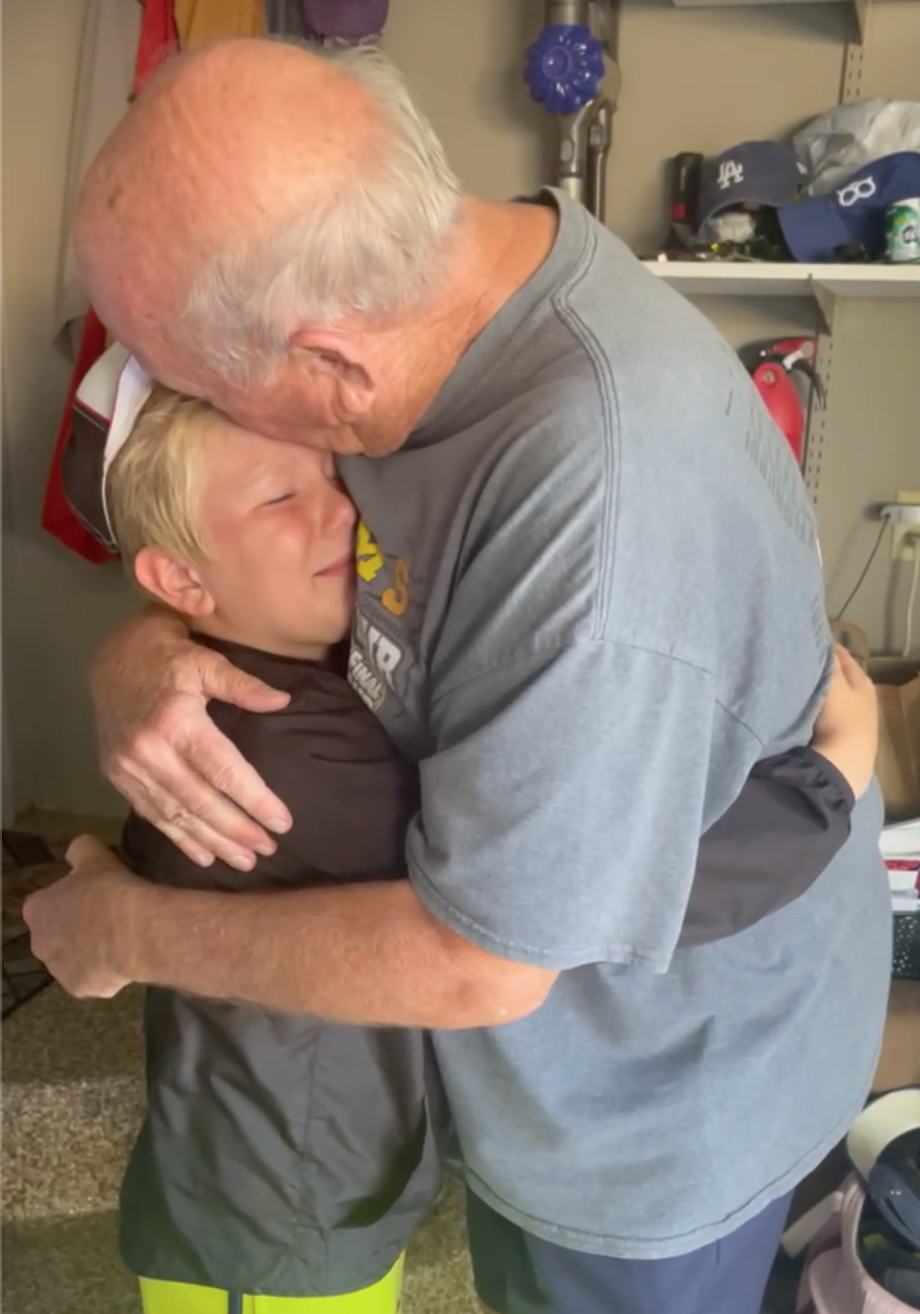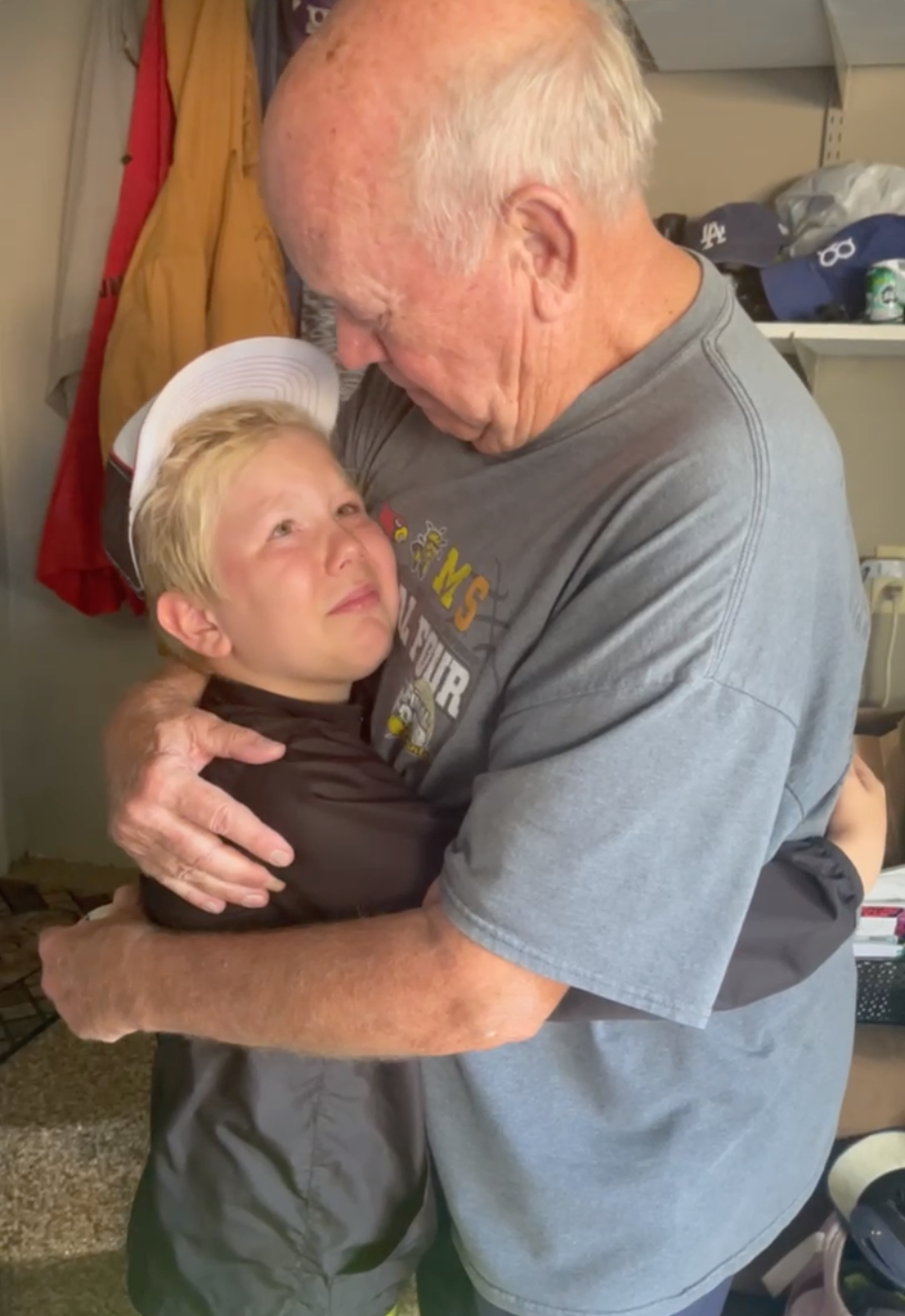 Reflecting on being presented with the ball, Bruce told The Epoch Times: "Of course, it was unexpected. I'm proud that this young man had a great day … and wants to share that with me. That made me extremely happy!"
Felix said that when he saw his grandpa's reaction, he tried not to cry, but eventually did.
Since his mom, Melissa Carrier-Damon, posted the footage of the special moment on social media, it's gone viral, amassing a million views.
Bruce said: "It still astounds me that this simple reaction of something wonderful has got the views and notoriety. But all the credit goes to [Felix]."
Originally from Minnesota, Bruce grew up playing baseball with his six brothers and his father, who was a baseball player and later managed a local team. Bruce became a high school basketball coach for four years, then a college basketball and baseball coach for nine years.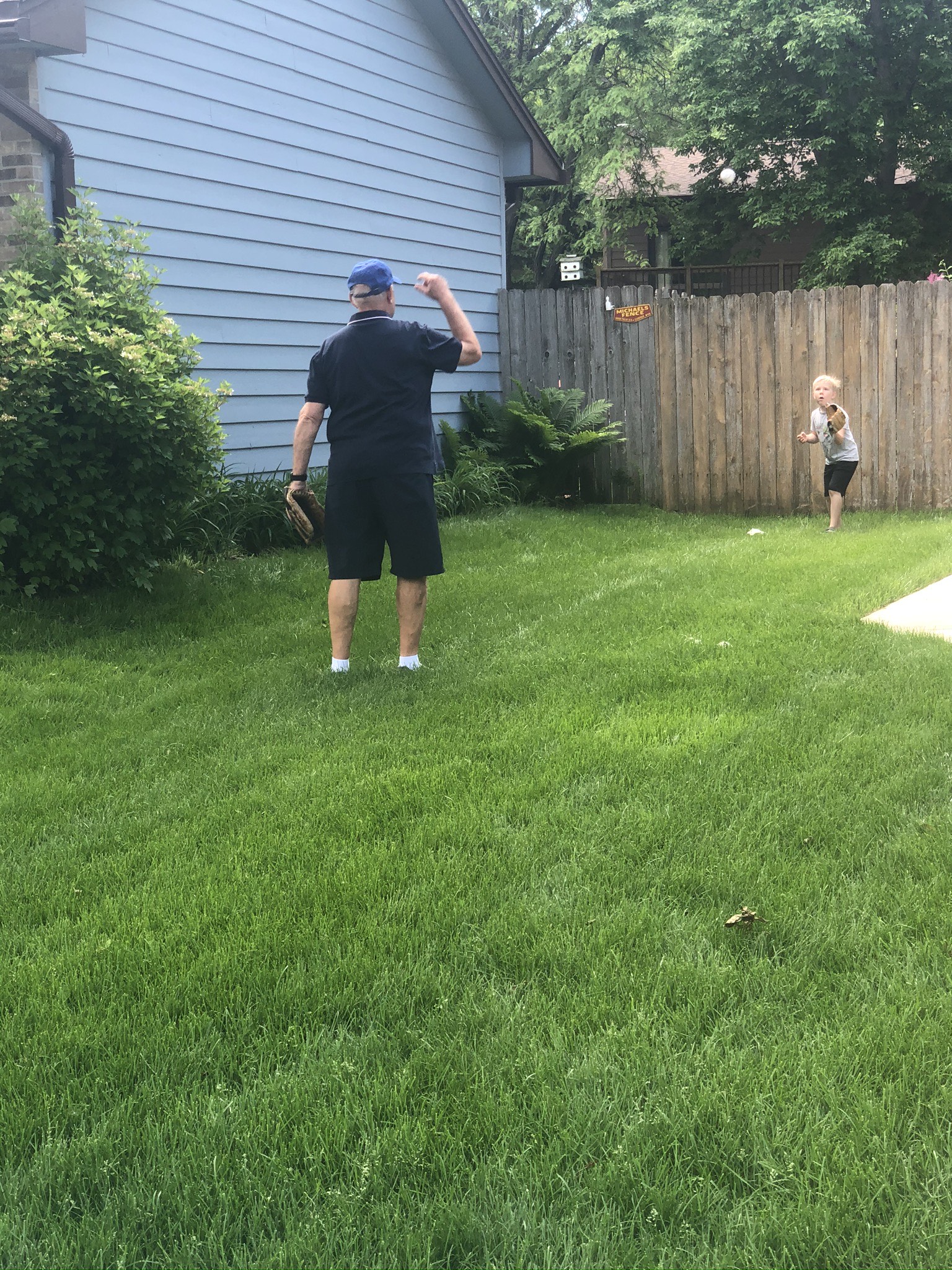 Felix has inherited Bruce's love of the game. While the preteen supports the Toronto Blue Jays, Bruce is a die-hard supporter of the Los Angeles Dodgers.
According to Bruce, each year since Felix began to play the game, he's shown improvement.
"I'm pretty fortunate; my wife and I are able to spend a lot of time with all our grandkids," Bruce said "It's pretty special, though, that this young man can play ball and we go to just about every game, of course."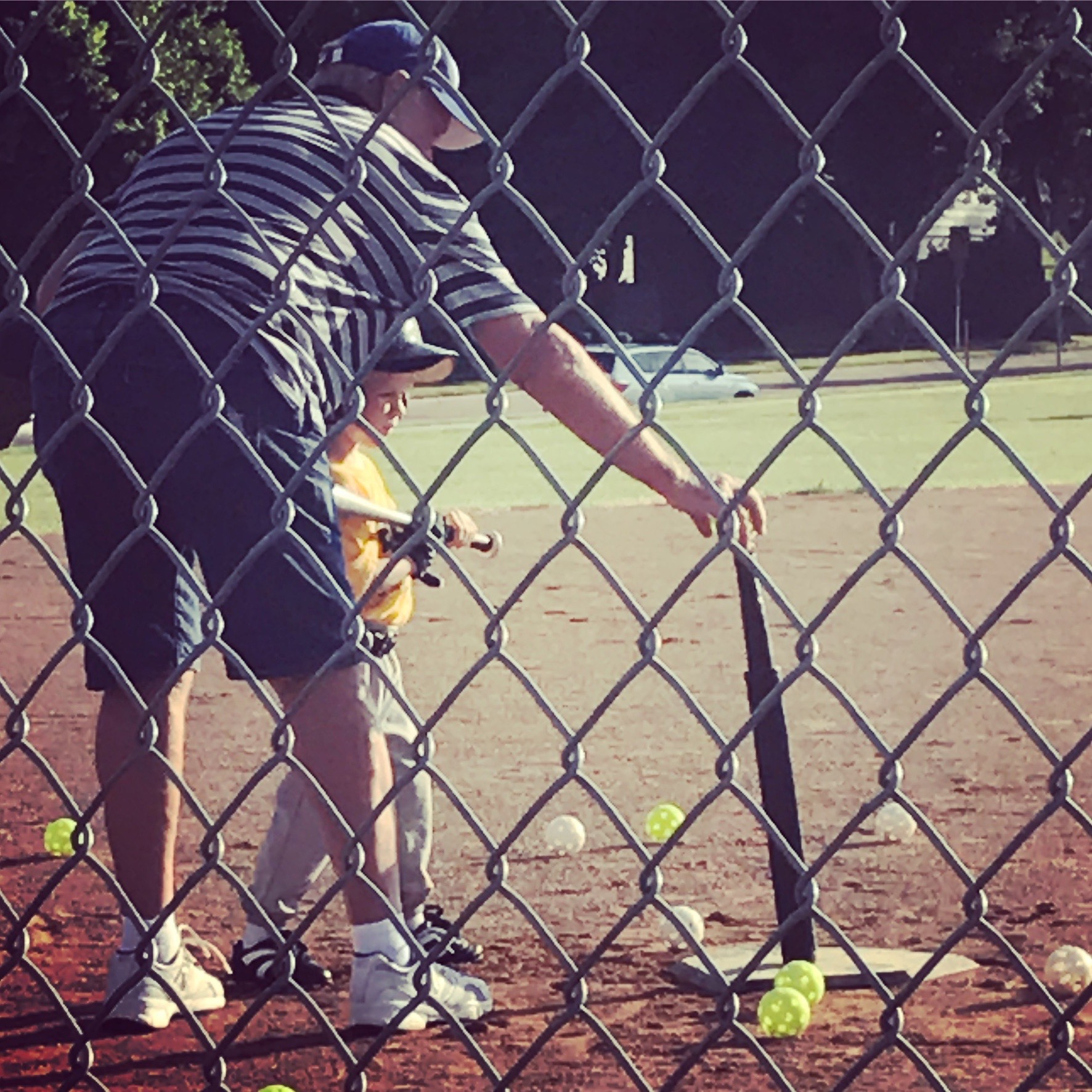 Besides baseball, Bruce and Felix together enjoy fishing, watching movies, riding bikes, and spending time at home. "He's able to come over to the house a lot and just hang out, so that's pretty special," said Bruce, imploring others to "appreciate those special moments that you have with your kids, with your grandkids, and live each day to the fullest."
Felix, who hopes to have a career in baseball in the future, has a philosophy when it comes to his favorite game: "When you're playing baseball, it doesn't matter if you win or lose, it just matters to have fun."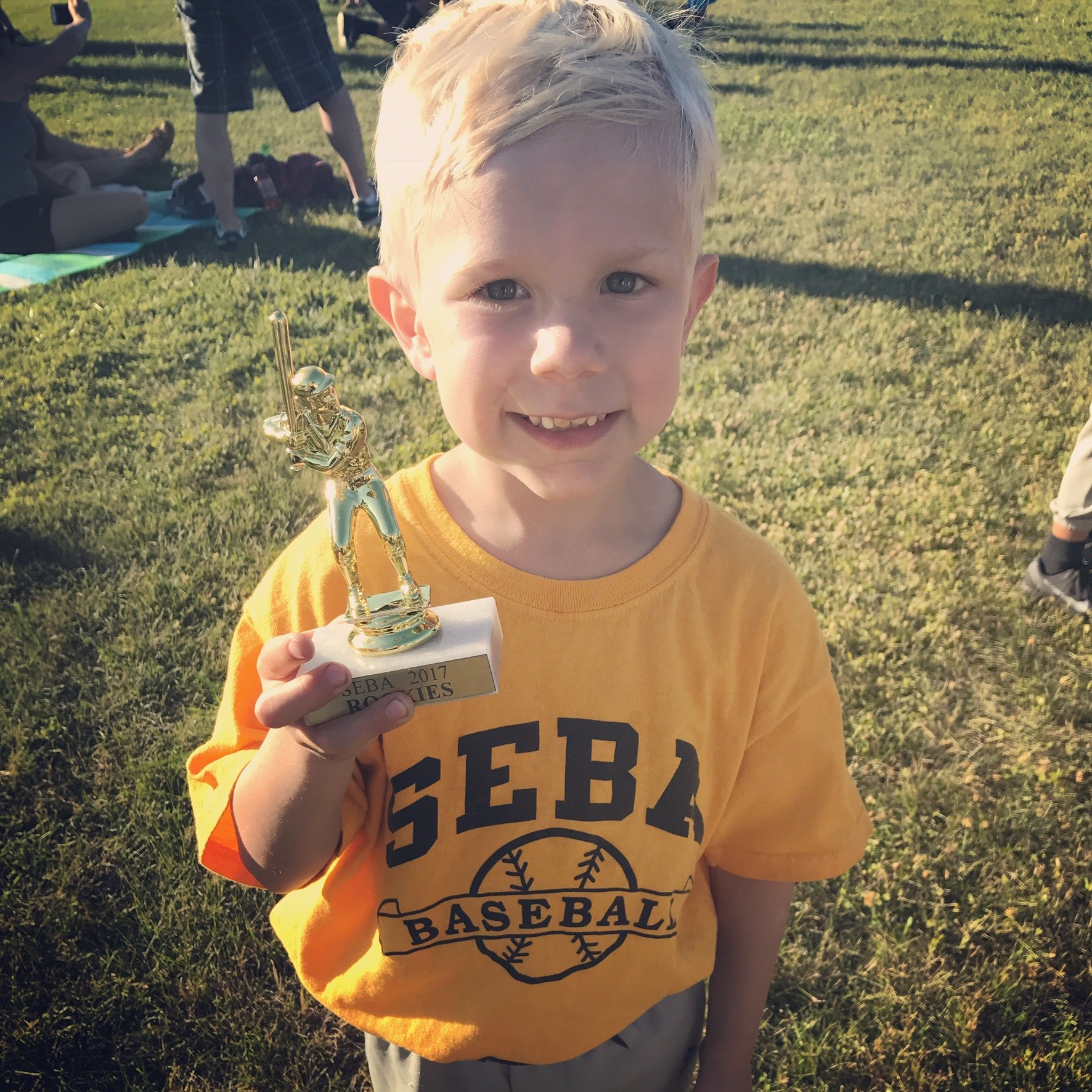 Watch the tear-jerking video:
(Courtesy of Melissa Carrie-Damon)
Share your stories with us at emg.inspired@epochtimes.com, and continue to get your daily dose of inspiration by signing up for the Inspired newsletter at TheEpochTimes.com/newsletter