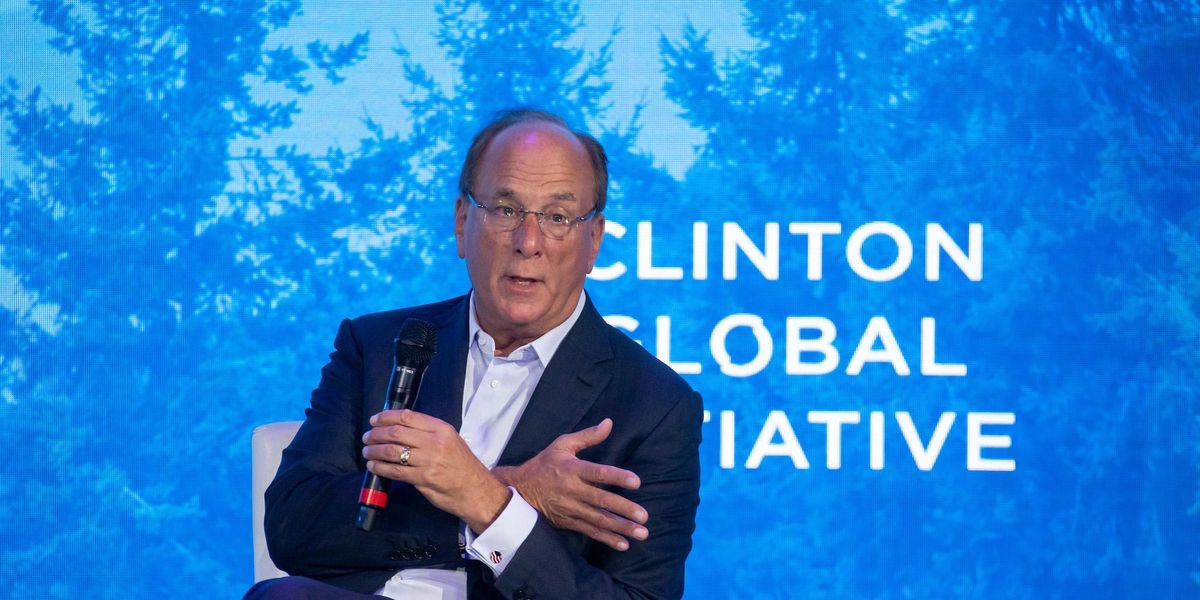 The CEO of the Blackrock investment firm said that skyrocketing energy prices were shrinking the "green premium" and causing more investment to flow into green energy sources.
Larry Fink was being interviewed by former President Bill Clinton as part of the Clinton Global Initiative when he made the comments in defense of ESG environmental scoring.
"Because of the rise in energy prices, we are certainly seeing the green premium shrink quite considerably," said Frink.
"And so the amount of investment dollars that are going into new decarbonization technologies is accelerating, and they are accelerating very rapidly," he added.
ESG, which stands for a score rating environmental, social and corporate governance values of the left, has been used to pressure companies to serve a green energy agenda. Among the most vocal of the critics of ESG implementation is Republican Florida Gov. Ron DeSantis.
Clinton praised Frink for being among the foremost promoters of ESG in order to reconstitute society. Despite admitting that ESG was worsening the energy crisis, Frink went on to say that the crisis was causing instability across the world.
"In the next seven months, we are in a transition," said Frink.
"And it's not gonna be a pretty transition. We have food insecurity worldwide, which is going to be creating more elevated crisis. We have not yet seen all the increases that we should expect to see in food. We have imbalances in energy right now in the short term," he explained.
"And on top of that, we have the European government, the UK government, and the United States government doing quite a large amount of fiscal stimulus at a time when we're seeing record inflation," Frink added.
He went on to say that there is a lack of hope in the world and a growing fear because of economic instability.
Here's more about the ESG agenda:

ESG IS HERE: Citi's latest step to further the GREAT RESET

www.youtube.com