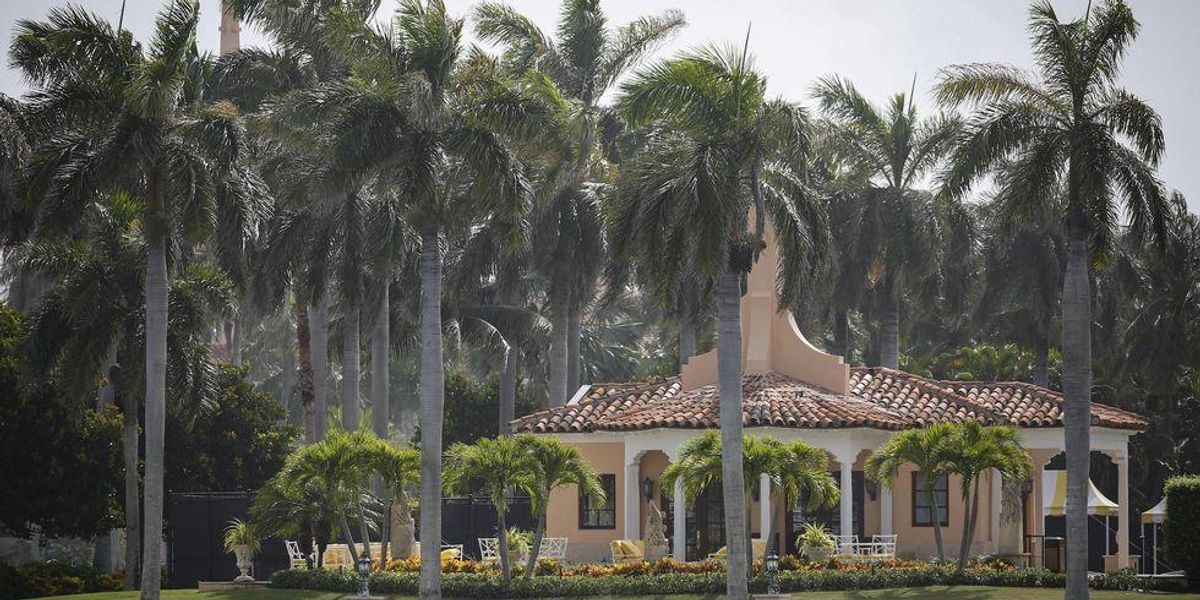 A federal appeals panel overruled a decision that was temporarily blocking the investigation from the Department of Justice into documents seized at Mar-a-Lago.
The three-judge panel of the U.S. Court of Appeals for the 11th Circuit issued the ruling Wednesday evening.
Previously, a judge sided with attorneys representing former President Donald Trump and appointed a special master to independently review the documents seized and temporarily blocked the DOJ investigation. Liberals and other critics of the former president accused the Trump-appointed judge of being biased in her ruling.
The panel said in their 29-page ruling that Trump "has not even attempted to show that he has a need to know the information contained in the classified documents. Nor has he established that the current administration has waived that requirement for these documents."
The Justice Department had argued that a special master was unnecessary because Trump could not declassify documents as a former president.
Trump has said publicly that he gave an open order to decertify all documents that were taken from the White House and transferred to his residence in Mar-a-Lago.
Raymond Dearie, the appointed special master, said in a meeting with the Trump legal team and attorneys from the Department of Justice that he was inclined to consider some documents classified on the basis that the former president's attorneys haven't said whether the documents were declassified.
James Trusty, a Trump attorney, said on Tuesday in court that the former president had "unfettered access along with unfettered declassification authority," but would not specifically say if Trump declassified the documents.
Of the three judges on the 11th Circuit Appeals Court, two were appointed by Trump and the third was appointed by former President Barack Obama.
Here's more about the ruling from the appeals court:

Appeals court allows DOJ to resume review of classified docs found at Mar-A-Lago

www.youtube.com