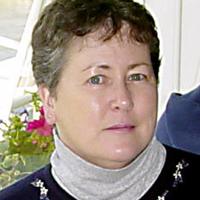 We are approaching that dreadful and contentious time in the political world called midterm elections.
We are two months away from casting those all-important votes, but already the written and verbal wrangling has begun.
It is especially evident on Facebook.
It is a veritable unsportsmanlike free for all and a nasty quagmire of insults.
During this time and during an election proper, I am always reminded of my father and his views about such things.
My father taught me that talking about politics among civilized people was not a good idea.
But if politics did emerge in conversation, I was taught to share opinions and beliefs with discernment and grace (unless, of course, one does not like any of the parties or the people with whom they are attached).
Dad never said an unkind word about anyone, including and especially politicians. If my father disagreed with the party, he always respected the person. If he disagreed with policy, he always respected the person.
And if there were conversations about politics among family members and friends, the conversations were short and executed with decency.
I embraced Dad's philosophy about avoiding all things political, that was, until one day when I digressed for one second.
This unfortunate event happened on Facebook.
Need I say more?
The backlash was swift and unkind.
The words mean and hateful quickly come to mind.
On the day in question, I decided that all things political, such as they are, would no longer grace my Facebook page.
Included in that decision were future quotes by President Abraham Lincoln, which, much to my bewilderment and dismay, began the backlash. Quite the kerfuffle I tell you.
Thank you, Dad, for your still and gentle voice taking me to a calm and inviting place that day.
For it was there that I found you, your wisdom, and your gentle spirit.
Respect. Discernment. Decency.
Good words to embrace during midterm elections.
Alvia Lewis Frey is a columnist for the Pharos-Tribune. She can be reached at alewisfrey@aol.com.